PROCUT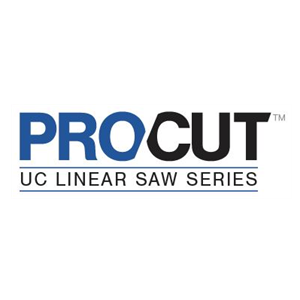 Organization Overview
The ProCut™ UC uses 6-Position clamping to hold and square lumber up to 2˝x 12˝; producing straighter cuts, accurate lengths and precision angles – including perfect heels and angles up to 4-boards high.

Multiple Data inputs: Network and USB file transfer, Touchscreen data input at the saw for on-demand cutting. The ProCut™ UC is compatible with all leading truss design software.

Hands-free, simple and safe clamping and cutting operations using dual button control system - providing unprecedented operator safety. A clear polyguard provides fully enclosed saw chamber while cutting, and operator total visibility during the cut cycle.

The full length dust collection hood, with 4˝ outlets, yields a cleaner work environment. (Dust extraction
unit required).

Standard unit complete with: (3) Axis Servo Controlled – Angle, Centerline and Length, 20´ Left Hand Automated Measuring System (Right-Hand optional), 16´ Powered Infeed Conveyor, and (6) Point Clamping System; including Squaring Clamp. Operator Console with Computer and Touch Screen Control. Machine wired for 220 Volt X 3 Phase X 60 Cycle Operation.

Technology and design updates have taken an already proven undercut saw, with a successful 20 year International track record, to the next level.

This machine is currently manufactured in the UK. Manufacturing and support to be moved to Minneapolis, MN, USA, in 2017.