National Framers Council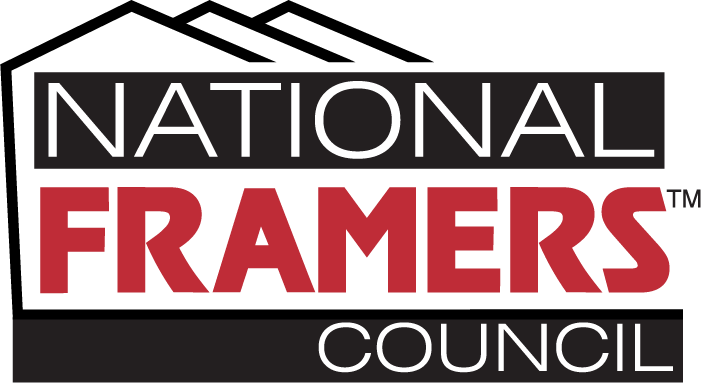 The National Framers Council is creating a community of like-minded framers, GCs, suppliers and design professionals to foster better communication and collaboration among framers and with design professionals and component manufacturers. Our goal is to develop standards, best practices, and professional support systems to increase knowledge, improve safety, and encourage camaraderie among framers at companies of all sizes.
Framer Council WebsiteHow to Join
---
FrameSAFE
The National Framers Council's highest priority since its inception has been the development of a comprehensive jobsite safety program specific to the framing industry.
The subscriber-only dashboard includes access to a variety of implementation, training, safety awareness and recordkeeping/reporting resources. These resources include an Orientation Checklist (download sample in English or Spanish) to assist in providing a comprehensive safety overview for new employees on a jobsite, Toolbox Talks and Safety Posters that coincide with the manual, a set of safety awareness checklists, and guidelines for handling OSHA inspections.
---
Upcoming Events
The fourth annual NFC Framer Summit will be held September 14-15 at the Greater Columbus Convention Center in Columbus, Ohio in conjunction with the Building Component Manufacturers Conference (BCMC). Don't miss this valuable opportunity to network with and learn from other framers. There will also be suppliers showcasing their products, services, and solutions to help take your framing business to the next level.