SBCA Strategic Plan

SBCA Vision
The building industry will use high quality building components provided by SBCA member companies
SBCA Mission
SBCA members will gain the knowledge and power to run successful, growing, profitable companies offering a compelling competitive advantage in the marketplace for their customers and professional growth for employees.
Purpose
We provide the resources and services our membership needs to continue expanding the market share of all structural building components by promoting the common interests of those engaged in manufacturing trusses, wall panels, and related structural components to ensure growth, continuity, and increased professionalism, which will strengthen the structural building component manufacturing industry's influence.
Action
SBCA formulates policy that protects and advances the interests of its members by initiating and carrying out projects that address membership concerns and promote industry market place interests.
SBCA acts as the voice of the structural building components industry to legislative, regulatory, and standards-generating agencies.
SBCA provides membership services, including addressing technical questions, serving members through the creation of various products and publications, and providing support to each SBCA committee, council, and chapter.
SBCA supports each of its chapters to enable our industry to put a human face on the structural building components industry.
SBCA supports research and development of structural building components – trusses, wall panels, and related structural components – to root the industry in sound engineering and improve the quality, efficiency, and costeff-ectiveness of these products, for the purpose of achieving greater market acceptance and design specification.
Drafting a Plan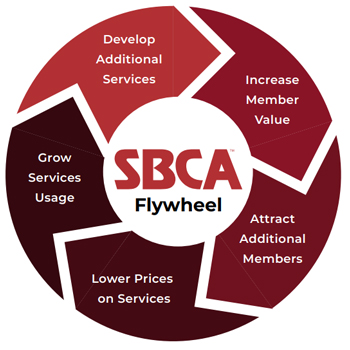 This plan provides a roadmap for SBCA to boost member value while engaging constituents surrounding component manufacturers (CMs) in the supply chain. We will strengthen our position as the authority on structural building components, and expand our reach and focus on offsite construction throughout North America. The strategic planning process involved stakeholders from across the United States, with a subset meeting several times to synthesize member surveys and non-member focus group information prior to an in-person workshop consisting of the full group that produced a draft strategic plan.
The group expanded upon SBCA's previously created (2019) mission and vision led by Widerlite Consulting and Coaching to overlay Jim Collins' Flywheel model found in his book Good to Great. This allowed the strategic planning process to explore greater depths to better define three strategic pillars, each with clearly defined goals and specific strategic initiatives.
The Flywheel conveys that change is not a single action but an iterative process building on many decisions and actions, all directed towards a common vision.
Strategic Pillar 1: Grow and Engage Membership
As a member-centric organization, SBCA will retain and recruit members by meeting and advocating for the needs of building component manufacturers.
1.1 SBCA will attract new and further engage existing members with value-added services.
STRATEGIC GOAL: By 2027, SBCA will achieve membership from at least 25% of the market opportunity of component manufacturers and maintain a 97% retention rate.
1.1.1. Define, promote, and market the SBCA membership value.
1.1.2. Emphasize and enhance additional networking opportunities for members.
1.1.3. Increase the active engagement of members throughout all levels of SBCA.
Strategic Pillar 2: Innovate and Adapt
SBCA will be a catalyst and incubator for innovation in the structural building component manufacturing space and will implement strategies to address environmental factors in the offsite construction industry.
2.1 Innovate and adapt SBCA to the changing environment.
STRATEGIC GOAL: By 2027, SBCA will attract at least 10 new innovators and 10 innovations that improve systems, processes, and/or services that are adopted and make a business impact for our members.
2.1.1. Attract, encourage, and recognize innovators in the structural building component manufacturing and offsite construction industry.
2.1.2. Create and implement strategies to address the environmental factors (e.g., ongoing consolidation in the industry, workforce shortage, economy, etc.).
Strategic Pillar 3: Demonstrate Expertise
In order to remain relevant and to add value for its constituents, SBCA will position itself as an expert in structural building component manufacturing and offsite construction.
3.1 Establish and recognize SBCA as the structural building component manufacturing and offsite construction resource knowledge center to increase market share for building components.
STRATEGIC GOAL: By 2027, SBCA will launch a preferred knowledge center for its members and constituents that keeps them engaged.
3.1.1. Create, implement, and resource the structure to provide industry specific support and service.
3.1.2. Promote an easily accessible knowledge center.
3.1.3. Modernize and deploy educational and training curriculum for constituents.
3.1.4. Advocate on behalf of the interests of SBCA members with its constituency groups.
Activating SBCA's 2023-2027 Strategic Plan
Understand the Component Manufacturing Landscape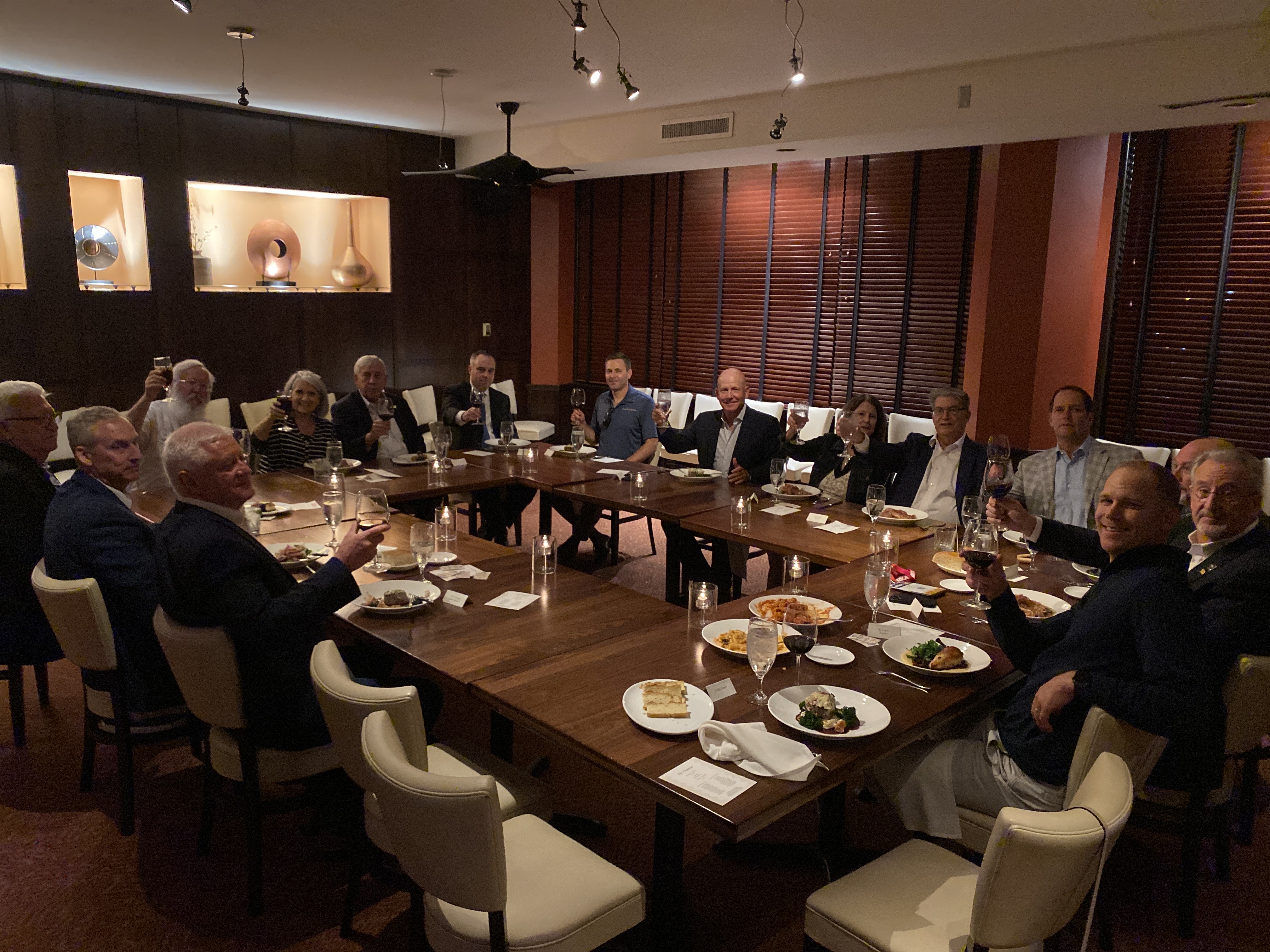 Work with industry partners to definitively understand all CM locations throughout North America.
Continue to identify the needs of member and non-member component manufacturers and framers.
Develop the necessary tools and processes to properly engage non-members.
Communicate the Value
Develop and support the necessary messages and identify the most effective mediums to increase awareness, educate, and engage members and targeted constituencies on the value of SBCA membership.
Develop and declare SBCA's short-term and long-term goals and identify metrics to advance SBCA.
Focus on the Future
Identify opportunities to advance offsite framing techniques and engage innovation to the betterment of SBCA members.
Effectively communicate the value and market potential for innovators looking to engage the structural building components industry.
Ensure future framing techniques include structural framing components and sound installation techniques.
Exhibit Industry Knowledge
Act as the leading resources for members, non-members, and other constituencies on topics relating to structural building components.
Utilize SBCA's domain expertise to engage others in the construction supply chain.
Advocate on behalf of SBCA's interests to ensure a beneficial long-term operating environment for SBCA members.
Review and Recalibrate
Commit to consistent assessment of progress, goals, needs, and execution of SBCA's 2023-2027 Strategic Plan.
Perform a 360° review of SBCA's Strategic Plan near the end of 2025 to ensure it remains relevant and useful to the organization, and if not, make proper adjustments.
____________________________________________________________
Using our strategic plan as our foundation, the SBCA Board and committees are working with SBCA staff to narrow our short-term priorities and establish tasks that need to be implemented to begin achieving our longer-term strategic goals.