Member Benefits
Relationship Building is the Biggest Benefit of Membership
#1 Reason for SBCA Membership = Building Relationships at events (OQMs and BCMC) that help you throughout your career. SBCA members are willing to share both their wins and their mistakes with other members who they have built lasting relationships with. You can gain invaluable information through these types of relationships when you can learn and apply it to your business.
Need more reasons? Keep reading or check out our Top 10 Reasons to Join SBCA!
Join Now!Refer a Component Manufacturer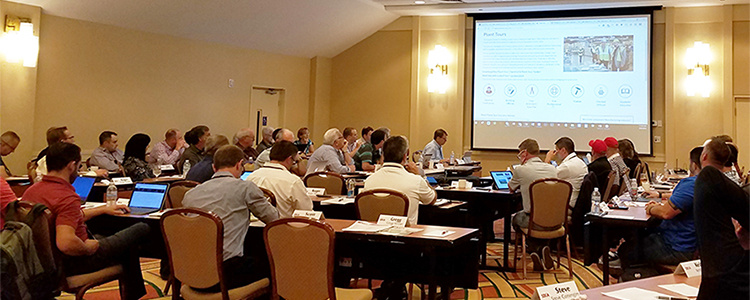 Media & Training Programs
Free webinars, podcasts, Industry News & Framing News articles, and SBC Magazine. Subscribe to SBCA to get regular updates on what's going on in the industry!
Training Programs
Members receive discounted pricing
Truss Technician Training (TTT) Levels I, II, and III
Operation Safety
Combustible Dust
Forklift Safety
TRUCK Driver Program
Truss Manufacturer Orientation (TMO) 
---
Publications - Safety Nets for Your Company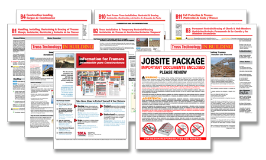 Members receive special discounted pricing
SBCA Publications offers a wide variety of information and materials for your company to purchase and use whether you are trying to educate yourself, your employees, customers, or your market. Membership in SBCA eventually pays for itself, as your company can receive discounts on your publication orders.
---
Current Industry Knowledge Through Surveys
Member-only & free if you participate
SBCA offers many tools to help component manufacturers measure, improve and grow their business. SBCA conducts confidential Financial Performance and Wage Surveys for Component Manufacturer (CM) members through an Independent CPA consultant. The surveys track financial, wage, operations and industry trends, giving CMs an opportunity to measure their company benchmarks against other companies in the industry.
Financial Performance Survey
The Financial Performance Survey (FPS) provides financial and operating information presented in an income statement format, along with key data for use in evaluating your company's sales and benchmarks. FPS industry information includes income analysis, Regional and company size breakdown and key ratios for benchmarking purposes.
Industry Climate Survey
The survey gauges component manufacturer members' key business concerns and expectations for growth in the upcoming year.
Wage & Benefit Survey
The Wage and Benefit Survey is a biennial survey that collects data on SBCA Component Manufacturer Regular Members' personnel Compensation and benefits. The Wage & Benefit Survey compiles industry information on a variety of areas such as wages, vacation/personal/holiday pay, insurance, retirement plans and time policies.
---
Marketing Material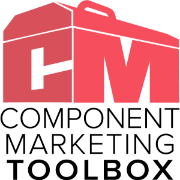 Free access to tools & resources
As a member of SBCA, you and your company can help bring ideas to the table that help others understand the many benefits of using structural building components. Membership also gives you access to tools and resources that you can use to educate your market and gain market share. The CM Toolbox includes videos, customizable brochures, infographics, guidance documents, and much more that provide a customized approach to promoting your products in your market. Your membership also helps SBCA maintain and bolster the Best Way to Frame website to ensure everyone fully understands the many benefits of using structural building components.
---
Member-only
When you join SBCA, you become part of a national organization that monitors changes to the legislative and regulatory environment; changes that can have sweeping effects on your companies' operations and bottom line. Membership in SBCA provides your company with a national network of individual advocates, as well as experienced staff who collectively research, organize, and advocate for the use of structural building components while acting to influence policy as it is being developed by local, state, and federal agencies and elected bodies.