SBCA Capital Area Meeting & Baseball Game
Washington Nationals vs Oakland Athletics
---
Thursday, September 1, 2022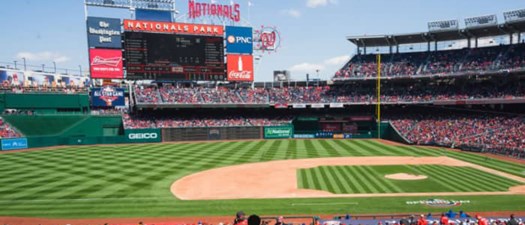 Join SBCA of the Capital Area for a Business Meeting followed by a baseball game at Nationals Park in the PNC Diamond Club. Washington Nationals vs. Oakland Athletics.
The PNC Diamond Club is an exclusive club with seats right on top of the action. The club spans two floors and features premium seating off the main concourse.
Dinner is included with unlimited food and beverage (including beer and wine) up to the 7th inning.
Click here for more information about Nationals Park including parking and transportation.
Agenda
2:30 pm-4:00 pm - SBCA of the Capital Area Business Meeting
4:05 pm - Washington Nationals vs Oakland Athletics
Notification of cancellation must be received by August 24th, 2022.
For More Information: