Tuesday, October 18, 2022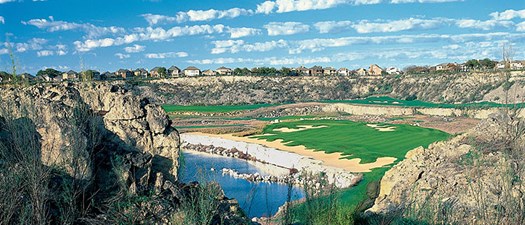 Please join the Truss Manufacturers Association of Texas (TMAT) for the Texas Chapter Meeting & Golf outing Tuesday, October 18 at The Quarry Golf Club in San Antonio TX.
TMAT is excited to bring the industry together.
The Quarry Golf Course, designed by nationally recognized golf course designer Keith Foster, opened in 1993. In addition to being a local favorite, The Quarry is also recognized around the country for its unique setting and design. The course will not only challenge, but reward you in many ways throughout the round as well. The front nine plays in a links-style format featuring rolling hills, coupled with native grasses, and immaculate greens. On the contrary, the back nine is uniquely laid out in the 100-year-old quarry itself. In addition too the fantastic scenery created by the quarry, you will also face challenging as well as fun holes. You will fall in love with the elevated tee boxes and shots that will fly over large expanses. After a day at the Quarry, you will undoubtedly feel like you just played one of the most unique and enjoyable rounds unlike any other.
Agenda

1:00 pm – 5:00 pm Golf Tournament: 4-man scramble with a shotgun start.
5:00 pm – 6:00 pm Dinner & Awards
6:00 pm – 8:15 pm Board meeting all are welcome

THANK YOU FOR YOUR SUPPORT!! We hope to see you there!
For More Information: