BCMC 2022 Will Be Epic, Don't Miss It!
Date posted
August 23, 2022
Originally Published by: SBCA Magazine — August 23, 2022
SBCA appreciates your input; please email us if you have any comments or corrections to this article.
There is No Slowing Down at BCMC 2022 in Columbus, Ohio! Online registration closes in nine days and you don't want to miss this year's show floor and amazing lineup of speakers, education sessions, and social events. BCMC 2022 is shaping up to be the largest since 2008, with attendee registrations already exceeding last year's total attendance.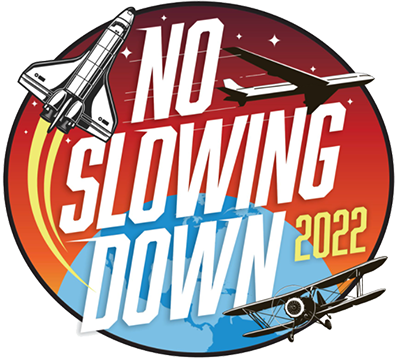 NFL Hall of Famer Emmitt Smith will be the kick-off presenter on Wednesday morning and will share the many principles that helped him excel on the football field and also helped him pivot to a successful career in business. He will also participate in a Q&A session with Jess Lohse, SBCA's executive director.
On Thursday morning, Ali Wolf, Zonda's chief economist, will provide insight into current economic and housing trends and will provide a robust forecast for the 2023 housing market. Economic instability appears to be right around the corner and you don't want to miss the wealth of information Ali has to offer as you plan for the next year.
The exhibit show floor is bigger and better than ever. There will be 104 exhibitors, 15 of which have never exhibited before, filling 58,100 square feet with the latest innovations and forward-thinking solutions to help you improve your business and make it more efficient and profitable.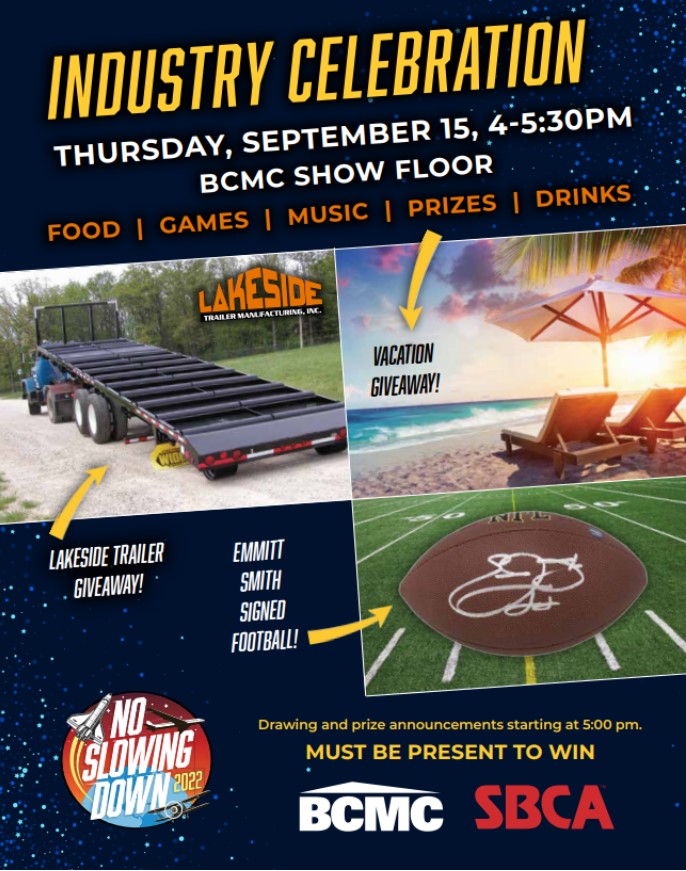 Beyond the top-tier speakers, BCMC will offer twelve education sessions featuring a wide array of experienced industry veterans who will share their knowledge and expertise on a variety of hot topics from demystifying mergers and acquisitions in our industry to addressing cyber security risks with remote workers.
The Industry Roundtables & Happy Hour will provide ample opportunity to talk with peers about the latest challenges our industry is facing and share solutions in a collaborative environment. In addition to the traditional topics, the roundtables will also focus on what employers can do to evaluate and enhance their job responsibilities and work environment to attract more female applicants.
Make sure you plan to stay until the end! The Industry Celebration will wrap up the show floor from 4-5:30pm on Thursday, September 15. During this fun and festive event, BCMC attendees will have an opportunity to win a Lakeside roll-off trailer, a free vacation from Lakeside, and footballs signed by Emmitt Smith. In addition to the free food and drinks, attendees and exhibitors can participate in the bean bag toss tournament and the first-annual Pinewood Derby tournament, hosted by the SBCA Emerging Leaders Committee.