BFS Acquires Arizona's Cornerstone Building Alliance
Originally Published by: HBS Dealer — May 24, 2021
SBCA appreciates your input; please email us if you have any comments or corrections to this article.
Builders FirstSource announced that it is acquiring Cornerstone Building Alliance SW, LLC (Alliance) for approximately $400 million.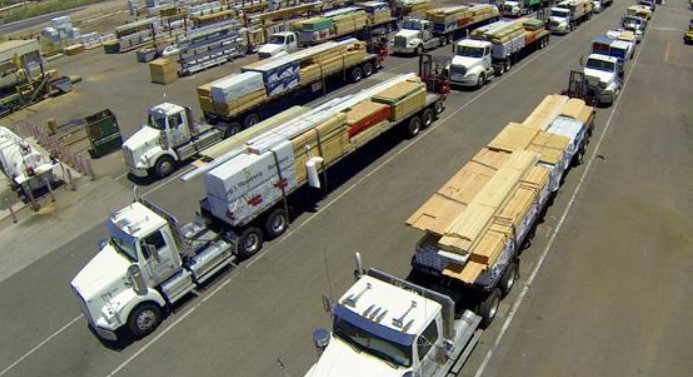 Alliance Lumber delivery trucks ready to roll in Arizona.
Alliance is the largest independently operated supplier of building materials in Arizona, primarily serving the greater Phoenix, Tucson, and Prescott Valley metropolitan areas.
In a statement announcing the deal, Builders FirstSource said that Alliance is uniquely positioned to offer unmatched distribution throughout the highest-growth regions of Arizona with a comprehensive portfolio of premium building materials.
The company serves contractors and builders across the construction spectrum including single-family, multi-family and commercial end markets.
"This acquisition is aligned with our strategy of investing organically and through M&A, to shift our portfolio toward high-value and faster-growth categories," said Dave Flitman, president and CEO of Builders FirstSource.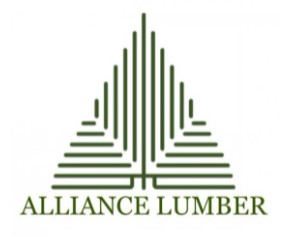 Flitman noted that Alliance's service area represents the third-largest single-family market and includes the fastest-growing county, Maricopa, in the country. "Alliance's geographic footprint represents an excellent strategic fit, with a limited overlap of our existing geographic coverage that enables us to expand our product lines across various end markets," Flitman said.
True Carr, managing partner of Alliance, will continue to run the company. Alliance has more than 300 associates and had sales of about $330 million for the past 12 months as of April 2021.
"This transaction provides incredible opportunities for our customers and employees," Carr said. "We have grown this business into an industry leader and joining the Builders FirstSource family is a clear win for all stakeholders, representing the next chapter in Alliance's successful journey."
Based in Glendale, Ariz., Alliance's divisions include Alliance Lumber, Alliance Truss, Alliance Hardware and Alliance EWP.
Alliance was established in Phoenix in 1984 before joining the Cornerstone Building family of companies in 2012.
The acquisition will be funded through a combination of existing cash and credit facilities with the deal expected to close in the second quarter of 2021, Builders FirstSource reported.
Builders FirstSource is based in Dallas, Texas and operates about 550 locations in 40 states.