BFS-BMC Merger Allows 'Outpaced' Growth in Trusses
Date posted
September 21, 2021
Originally Published by: HBS Dealer — September 16, 2021
SBCA appreciates your input; please email us if you have any comments or corrections to this article.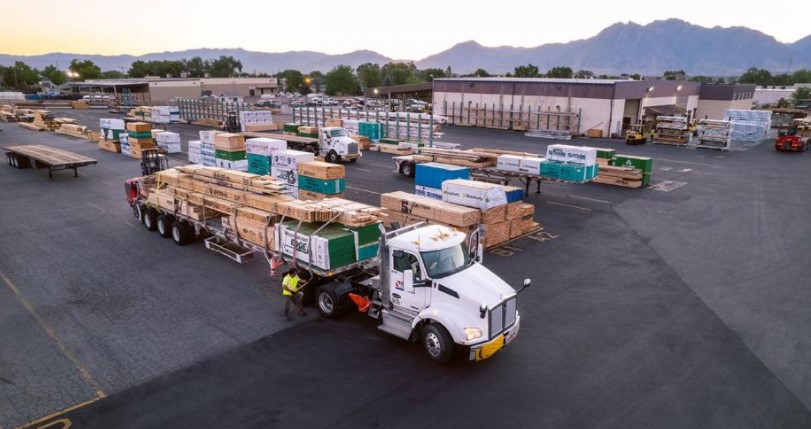 An enduring demand for housing fuels the company's optimism.
Builders FirstSource (BFS) and BMC officially tied the knot on their merger in January, propelling the combined company into uncharted territory. The terms "mega-merger" and "blockbuster deal" had already been used to describe earlier BFS and BMC deals that brought ProBuild Holdings and Stock Building Supply into the consolidated picture.
So what do you call the creation of a $12 billion player in the building supply business? Two words come to mind: "Game changer."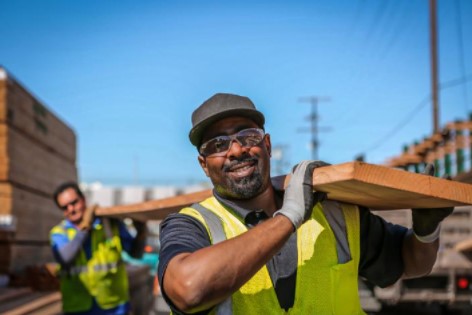 Company's new slogan: Outperform today. Transform tomorrow.
"I think that's a proper name for it," President and CEO Dave Flitman told HBSDealer. "Back when we announced the deal, I began using the word 'transformative.' What we've brought together here with the number one and number two industry players — it's never been done before."
More impressive than the size of the merger is the speed with which the two companies have effectively joined forces. The company says it is a year ahead of schedule in achieving its synergies. During its recent second quarter earnings call, BFS reported $36 million in cost savings, so far. The company also raised the goal posts — and is now looking to achieve between $140 million and $160 million in total synergies by the end of 2022.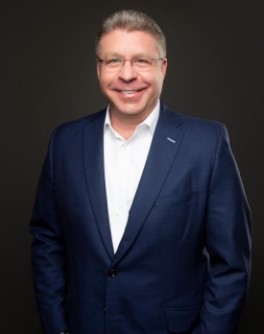 "We have the credibility with our customers that comes from being innovative and helping to solve their problems. And whatever that innovation evolves into, we'e going to be right in the center of helping our customers figure it out." —Dave Flitman, CEO
Executives in Dallas point to a number of reasons for the integration's success to date. Chief among them: management teams that have been there before, specifically in 2015 when BMC and Stock, and BFS and ProBuild went through mega mergers.
The repercussions of the merger are playing out in several ways, both internally and externally throughout the (still) fragmented building supply sector.
Here are some of the big transformative themes of the merger.
SYNERGIES
"We have the geographic coverage, but also the product depth that's really unmatched in the industry," said Flitman, speaking for the company's combined company's 550-plus locations in 84 of the nation's top 100 metro areas. "But the real power in this over the long haul, in my view, is the transformative nature of bringing together more than 26,000 team members."
The combination of two like-minded cultures focused on innovation is a foundation for solving customer problems deep into the future. "That's what I get excited about," Flitman added. "And that's really going to be the ultimate game-changer of this merger when we look back in 10 years."
Manufactured product accounts for 22% of BFS' business.
On the operations said, Mike Farmer, president of commercial operations, said teams on the ground have been able to quickly respond to synergized manufacturing. Take truss plants for instance.
"When we're in a market where, let's say, Builders FirstSource had two truss plants and BMC had one, we were able to take those three plants and look at their workload and move things around to be able to optimize the process," Farmer said. "If we were at 100 board feet (BFT) per labor hour before the merger, we combined up to 120 BFT. So we were able to help builders very quickly from that perspective. And we have seen a lot of outpaced growth in our truss business."
CULTURE
Culture eats strategy for lunch, according to the modern leadership gurus. And that's an idea that flourishes at BFS.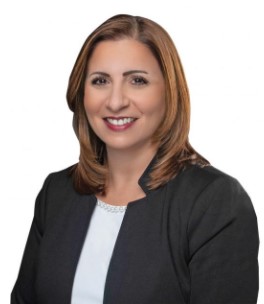 "We have more people, we have more voices, and we have more promotion opportunities all across the country now. And we can bring new capabilities to our team members that they didn't have before." - Amy Plasha, senior VP, human resources.
"At the heart of our culture is our people," Flitman told HBSDealer. "And at the heart of our people is how they think about the customer."
The human resources team at BFS is immersed in helping to build a successful culture, but according to Amy Plasha, senior vice president of human resources, the task falls on everyone. "I'm a firm believer that we all own the culture," she said.
The companies have been lucky, executives say, that the BMC and BFS cultures were a good match from the beginning. But Plasha has also been busy applying best practices — even through a pandemic. "We need to make sure that our people feel engaged, that they stay with us and that they feel like they have a voice," she said. "And that effort carries through into the effort to build an open and diverse work force. That's an important initiative for us, and it's not just a corporate-driven, top-down program. It's important everywhere.
"One goal is getting folks to understand that this isn't about statistics It is about inclusion, and ensuring that all different groups have a voice and are part of the conversation. I'm passionate about it, and we have a lot of team members who are passionate about it, too."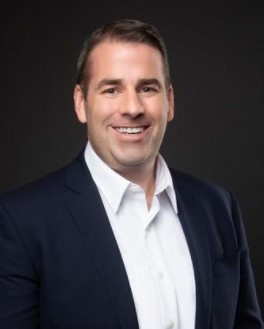 "I think a real game changer is going to come from a technology perspective: how do we improve the life cycle of the building process and create more transparency around what's happening and when." - Mike Farmer, president, commercial operations.
PRODUCT OFFERING
When asked about the term "lumberyard" and how it applies to Builders FirstSource, CEO Dave Flitman had a quick response: "We're not a lumberyard," he said. "We are the largest building materials, supplier and manufacturer in the country. That's the way I think about it. With those capabilities, what we do is we solve problems. And we do that in a number of ways."
CFO Peter Jackson added that BFS has locations that do a great job selling sticks, and the company does so much more. "We've got tools and approaches to building homes that can really make it easier, faster and better."
Jackson adds: "I think that our broad product portfolio is the most compelling factor, when you talk to a builder customer and ask, 'How can we help today?'"
One of the more highly visible products along those lines is Ready-Frame, the precision, pre-cut framing package delivered to the job site ready to assemble. The process has shown results that significantly reduce framing time and improve the cycle time for the builder. Before the merger, Builders FirstSource had a similar solution called Better Framing Systems that was available in a few markets.
The two products have merged into what President of Commercial Operations Mike Farmer calls "a new and improved Builders FirstSource Ready-Frame." "We're making adjustments to our go-to-market strategy, and how we're pricing it, how we're selling it and some of the internal processes around how we bundle and ship out the product," he added.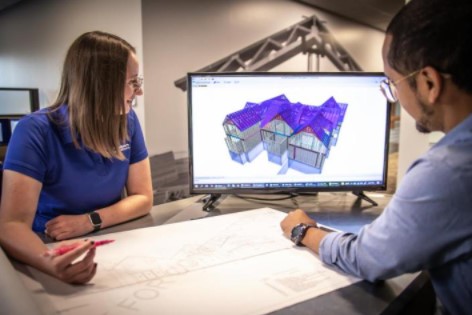 High priority at BFS: Solutions to build more efficiently.
Being the largest player also comes with advantages.
Farmer explained that during the pandemic's early stages, both BFS and BMC stocked up on materials even as prices were surging. "Not everybody did that," he said. He pointed to OSB as a particular success story earlier this year, as BFS maintained its flow of product while it was under allocation in many places.
Maintaining relationships with vendors is also a high priority, he said.
I think there are some manufacturers who are still wondering how this merger is going to work out," he said. "Because we are a pretty big piece of their business today. But I think the way we've gone to market with them and will continue to work to be strategic partners will help them grow. There's a lot of runway It's still a very fragmented industry. And one that we think we're well-positioned to help in a lot of different ways."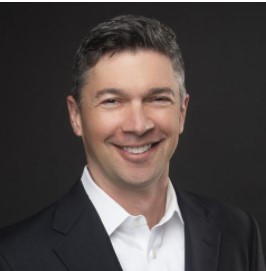 "When you've got the best people, the best product portfolio, and the best location coverage, that sounds like fun to me. I like winning that way." - Peter Jackson, CFO.
INNOVATION
Many have tried and some have failed to solve the construction industry's challenges related to labor and efficiency. One well-publicized failure was that of Katerra, the Silicon Valley off-site construction start up that filed for bankruptcy this summer.
Builders FirstSource recognizes that the industry will evolve, but it will evolve around the needs of the customer.
"We have the credibility that comes from being innovative and solving their problems," Flitman said. "Whatever the building industry evolves into over the course of time, we're going to be in the center. We're going to be right in the middle of helping to figure out what that needs to look like."
He added: "We're not trying to fundamentally change the way homes are built," he said. "What we're trying to do is provide a platform to allow our customers to get more efficient with their building process—to produce what's possible off-site to save labor hours, to do it safer at the job site, to eliminate waste and to be more productive overall."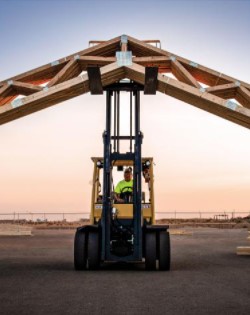 More than 60% oof BFS business comes from non-commodity sales.
Technology and digitization have a large and growing role to play, according to Farmer.
"The last 12 to 18 months has taught us to think a little bit differently," Farmer said. "And I think one of the clear areas is that communication of the home building process life cycle is at an absolute premium. There is a real opportunity to bring more technology and to be able to connect that technology to improve everybody's experience and reduce build cycle times."
MOMENTOUS OCCASIONS
• April 2015
Builders FirstSource plans to acquire ProBuild Holdings. The move was billed as the creation of a $6 billion pro dealer with enhanced scale and an improved geographic footprint.
• December 2015
BMC and Stock Holdings complete merger. With $2.6 billion in combined revenues, the new company announced plans to capitalize on expansion opportunities.
• January 2021
Builders FirstSource officially combines with BMC. The move created a company with combined sales of $11.7 billion. Said BFS President and CEO Dave Flitman: "This merger represents a transformational milestone for our customers and an exceptional platform to accelerate the growth of our value-added solutions."
GROWTH
Speaking to analysts and speaking to HBSDealer, BFS executives are well versed at pointing to the growth potential of the home construction business.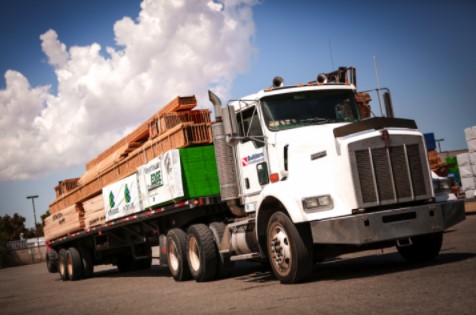 Single-family homes make up 77% of BFS' end-market mix.
The numbers shared with investors are worth repeating, and point to a long runway of growth, according to Flitman:
• 20% of adults are considering buying a home next year;
• 82 million millennials are coming into the housing market;
• Average inventory of 1.1 million units is way down: 20% below the five-year average and well below the 3.5 million units in 2007.
On top of organic growth, BFS's cash-flow generation and strong balance sheet positions it to pursue accretive tuck-in acquisitions. The goal is simple: be the number one or number two player in all of its markets.
Even post merger, BFS enjoys a market share that's somewhere in the mid teens. That highly fragmented environment allows BFS to operate as a "disciplined consolidator in this industry for a long time to come," Flitman said.
After taking stock of strengths and opportunities, the brain trust at Builders FirstSource hit on a forward-looking slogan: "Outperform today. Transform tomorrow."
"I think that's perfect for the company," said Farmer. "We're using innovation to move the industry forward."