Building Experiences Second Roof Truss Collapse
Date posted
December 13, 2022
Originally Published by: WKDZ Radio — December 3, 2022
SBCA appreciates your input; please email us if you have any comments or corrections to this article.
A worker at the Cadiz Farmer's Market construction site in downtown Cadiz was flown to a Nashville hospital after the frame of the structure collapsed Saturday morning.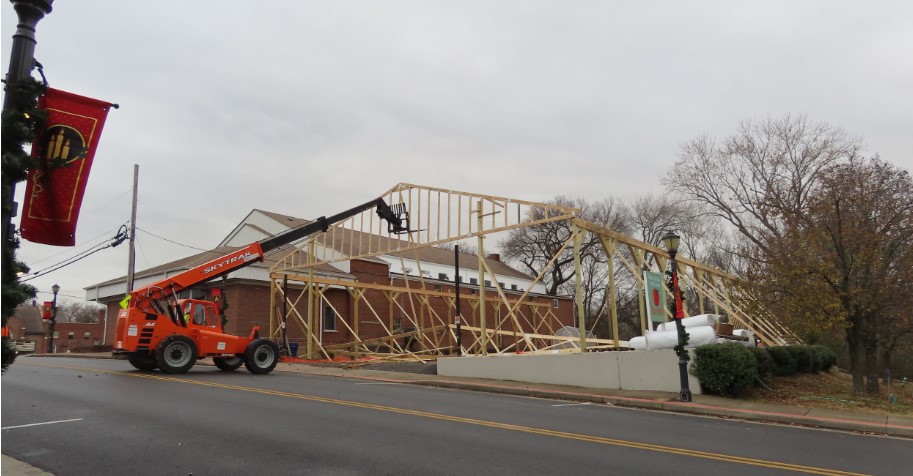 Emergency personnel say the man, believed to be around 35 years old, was working on the structure when it collapsed before 8 am, trapping him underneath the debris. After he was dug out from beneath the lumber, he was taken by ambulance to Trigg County Hospital and later transferred to Skyline Medical Center in Nashville.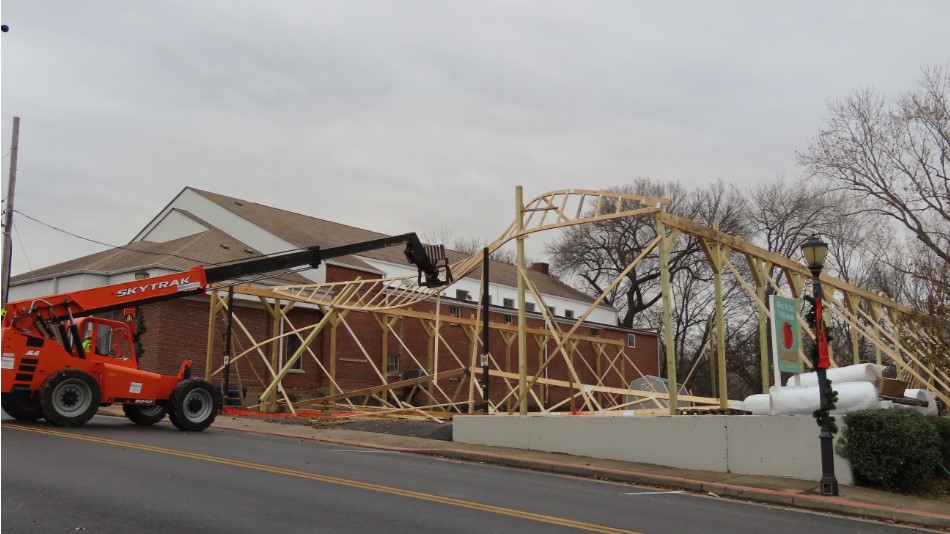 Authorities say the man suffered face and leg injuries.
It's the second time the farmer's market project has suffered a collapse. In September, no one was reported injured when a portion of the roof trusses fell. No one was reported injured in that incident, but the project was delayed until just a few days ago.
Bluegrass Construction and Contracting was awarded the bid for the project.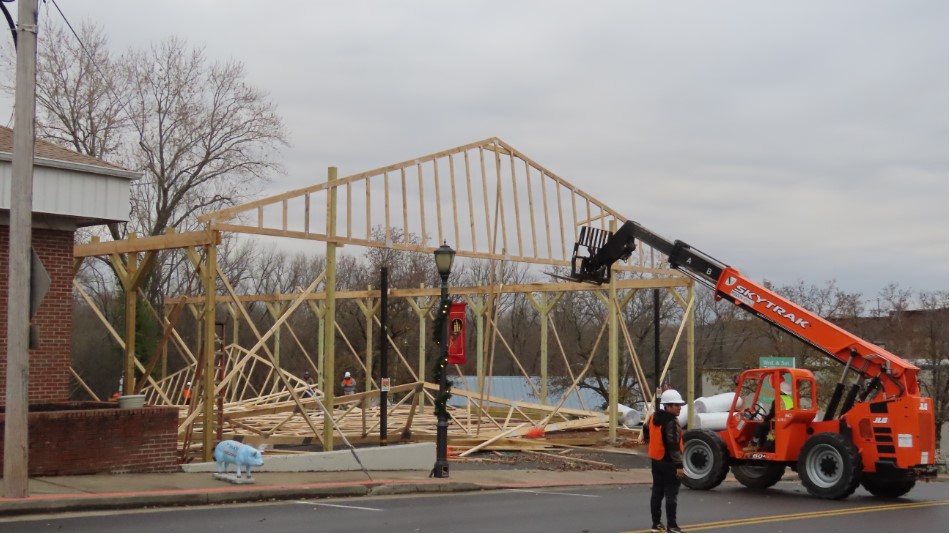 The "Put a Roof On It" project was the brainchild of the 2021-22 Cadiz Trigg County Chamber of Commerce Leadership class. Plans called for a roof to be placed over the current farmer's market located on Main Street across from the Janice Mason Art Museum.
The project is being funded by community donations, along with a matching $93,000 grant from the Kentucky Agriculture Development Board.
Officials said Main Street near the farmer's market was expected to be closed Saturday while work is done to remove debris from the collapse in time for Saturday night's Cadiz Christmas Parade.
In a written statement to the News Edge, Cadiz Mayor Todd King called this "an unfortunate event," noting city officials "weren't experts in this area," and as such, they've called in a state building inspector who will "assess the site." King said the city will then move forward based on any recommendations provided by both the state, the city's building inspector in Frank Wallace, and Cadiz Attorney Allen Wilson.