Do Apprenticeship Programs Empirically Decrease Injuries?
Date posted
February 8, 2023
Originally Published by: Safety and Health Magazine — February 2, 2023
SBCA appreciates your input; please email us if you have any comments or corrections to this article.
Apprenticeship programs can help reduce on-the-job injuries, according to the results of a study from a Washington State Department of Labor & Industries research program.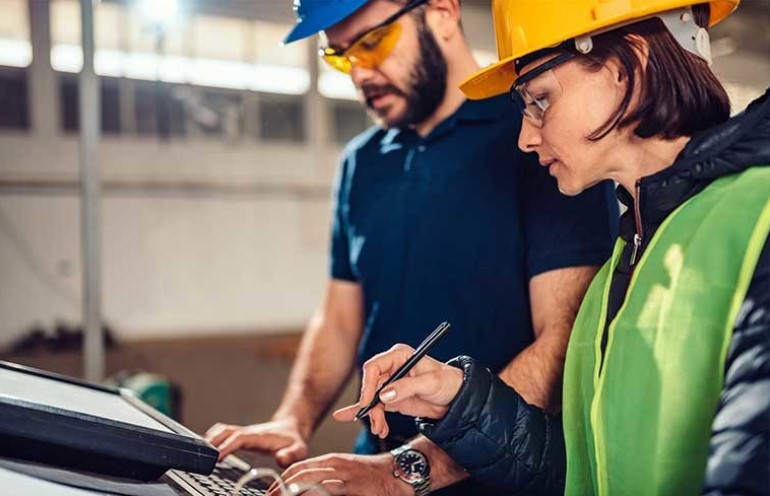 Photo: Kerkez/iStockphoto
Researchers with the Washington state Safety and Health Assessment and Research for Prevention Program (SHARP) analyzed registered apprenticeship data from the state with that of workers' compensation claims of more than 4,000 journey-level plumbers.
Findings show that from 2000 to 2018, claim rates were 31% lower for the plumbers who completed apprenticeship training.
Among the claims of individuals who completed apprenticeship programs, 1.7% involved 31-100 lost workdays. That's compared with 2.7% of the claims of those with some apprenticeship participation and 4.6% of those with none.
In a press release, lead study author and SHARP epidemiologist Sara Wuellner noted that although the study spotlights plumbers, various elements of apprenticeship translate across industries. These include on-the-job training, mentorship and classroom instruction.
"Apprentices are safer because they're learning all the proper techniques," Peter Guzman, manager of the Washington L&I Apprenticeship Program, said in the release. "Now the science backs us up."
The study was published online in the National Safety Council's Journal of Safety Research.