Huber Engineered Wood Building Sixth U.S. OSB Mill
Originally Published by: LBM Journal — June 8, 2023
SBCA appreciates your input; please email us if you have any comments or corrections to this article.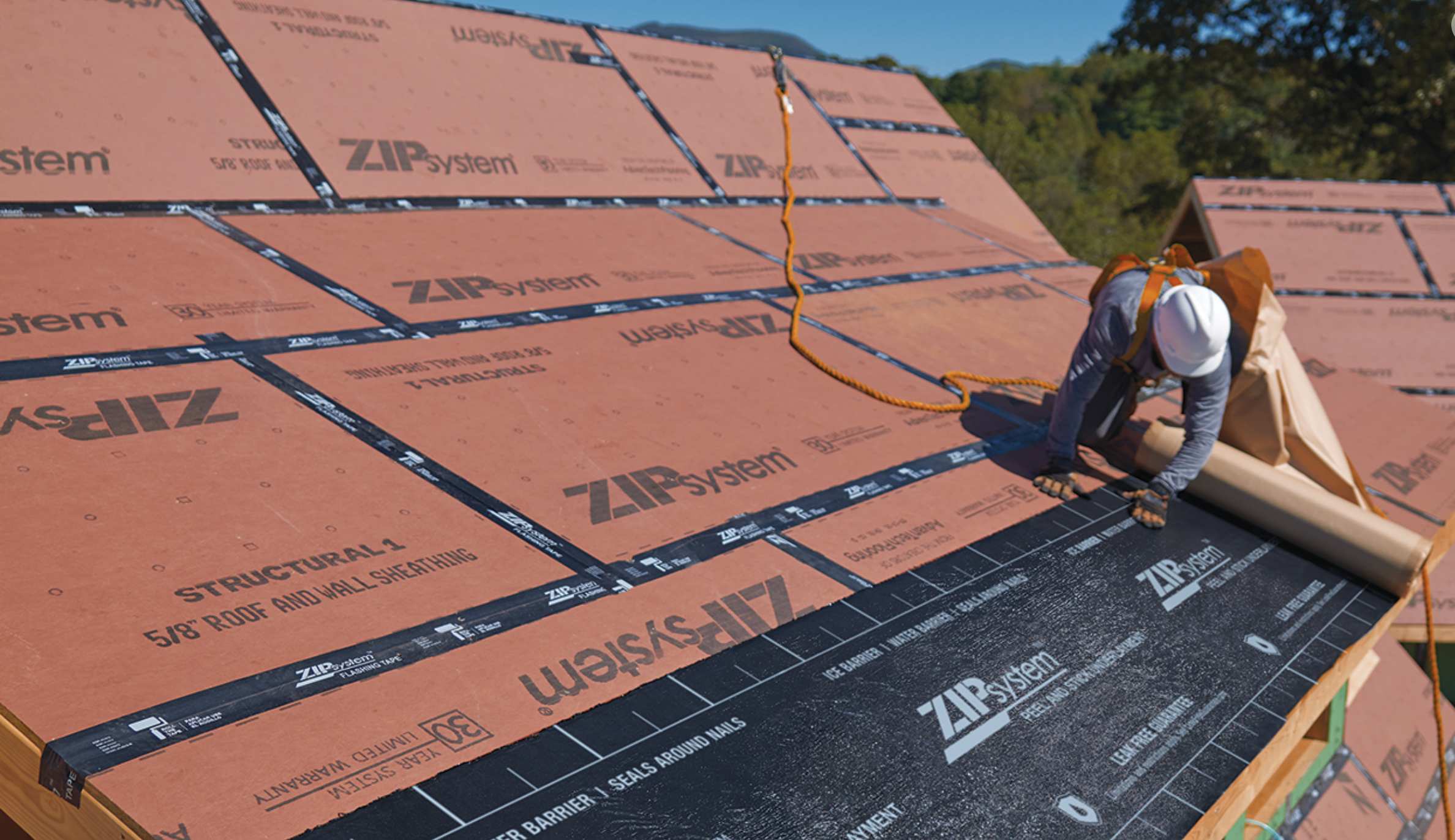 Huber Engineered Woods recently introduced its ZIP System Peel and Stick Underlayment. Applied as a self-adhered waterproofing roof underlayment, Huber says it helps prevent water intrusion due to ice dams or wind-driven rain. When installed in combination with ZIP System sheathing and tape, a Leak-Free Guarantee is available for registered projects.
Huber Engineered Woods LLC (HEW), a subsidiary of J.M. Huber Corporation, announced today that it has plans to build a new oriented strand board (OSB) facility in Noxubee County, Mississippi. The plant will increase the company's production of innovative ZIP System and AdvanTech structural panels. The manufacturing facility is projected to provide over 150 direct new jobs to Noxubee County and surrounding areas, while providing a sustainable solution to utilize abundant smaller diameter timber in the region.
"After considering multiple locations for what will be our most efficient and sustainable facility, we have decided to invest in and partner with Shuqualak, Mississippi, and the broader Noxubee County region," said HEW President Brian Carlson. "We are excited to provide new jobs to the area and will build a world-class workforce by leveraging the diverse talent in the surrounding communities. In line with our commitment to sustainability and environmental stewardship, we have already started our permitting process in Mississippi. We look forward to continuing to work in partnership with state, local and tribal stakeholders as we move forward to ensure our facility provides long-term benefits to the community."
The Shuqualak location will be HEW's sixth mill in the United States. The new mill will expand HEW's current production footprint, which is comprised of five facilities located in Georgia, Maine, Tennessee, Oklahoma and Virginia.
"Huber Engineered Woods is committed to meeting demand for customers, and we are excited to do so in a state with a rich history of sustainable forestry and wood products manufacturing," adds Carlson. "Our mill will create a market for the abundant supply of smaller diameter timber, creating environmentally focused efficiencies."