Residential Construction Job Hiring Up in March
Date posted
April 12, 2023
Originally Published by: Investopedia — April 7, 2023
SBCA appreciates your input; please email us if you have any comments or corrections to this article.
Residential construction jobs increased by 2.2% in March from a year earlier, another indicator of the tiny gains the U.S. housing market is showing as the spring home buying season arrives, according to government data.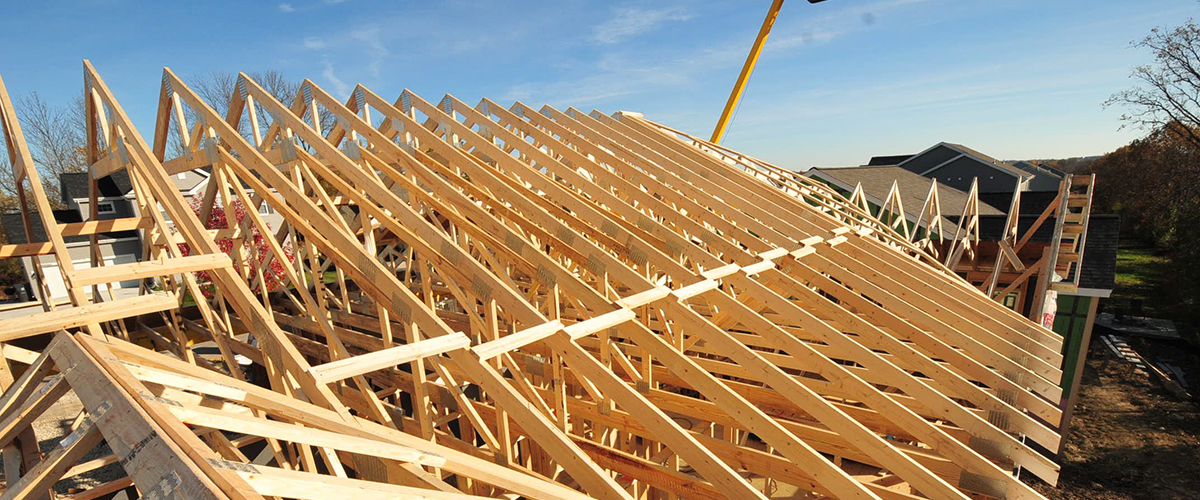 Since the beginning of the year, the market has shown a small 0.2% uptick in seasonally adjusted residential construction jobs, as new housing starts rose over the early months of 2023, data released by the U.S. Bureau of Labor Statistics shows.1 At the same time, residential skilled trade jobs rose 1.1% from March 2022, according to the data.
KEY TAKEAWAYS

Residential construction jobs are up 2.2% from one year ago, a small indicator of springtime improvements in the U.S. housing market.
Jobs are up slightly from the beginning of the year, with a 0.2% uptick.
Residential skilled trade jobs rose 1.1% year-over-year.
he news comes alongside reports of significant fluctuations in job openings, minimal growth in new home sales and lagging single-family home starts. The gap between single-family home constructions and household formations grew to 6.5 million between 2012 and 2022. Last year, 2.1 million additional households were created, while homebuilders started construction on about 1 million single-family homes.
Although it is typical to see declines in construction jobs through the winter, the industry, especially residential homebuilding, is being impacted by The Federal Reserve's rate hikes designed to curb inflation.
"The March employment report may hint at growing economic weakness in the months to come," said Associated Builders and Contractors Chief Economist Anirban Basu. "While the nonresidential construction industry lost fewer than 2,000 jobs, the addition of jobs in publicly financed construction categories masks more substantial weakness in private segments. It is precisely those private segments that tend to be most affected by slowing economic growth, deteriorating confidence and concerns regarding the nation's banking system."
Government data from January showed an almost 50% decline month-over-month in construction job openings, the largest-ever monthly decline in construction job openings since the data started being collected over 20 years ago.2 Job openings recovered in February, according to an analysis of BLS data from ABC. Openings increased by 129,000 in February, but are still down 9,000 from the same time last year.
Industry experts point to delayed impacts from the Fed's rate hikes as an explanation for why the decline was so sharp after jobs were on the rise through the winter.
"While the nation continues to progress economically, headwinds are building," Basu said. "Recession remains a likely outcome within the next 12 months. Contractors generally report healthy backlog and confidence regarding the next six months, but the industry may be positioned for meaningfully weaker conditions in 2024."
Experts point to other market conditions, like higher mortgage rates and increased prices as other signals that the market's pent-up demand could even out later in the year. Builder confidence increased in March, according to the National Association of Home Builders, though the outlook remains unclear.3
Confidence in the market for newly built single-family homes rose two points in March, the third straight monthly increase in builder sentiment levels.
"Even as builders continue to deal with stubbornly high construction costs and material supply chain disruptions, they continue to report strong pent-up demand as buyers are waiting for interest rates to drop and turning more to the new home market due to a shortage of existing inventory," said National Association of Home Builders Chairman Alicia Huey, a custom home builder and developer from Birmingham, Ala. "But given recent instability concerns in the banking system and volatility in interest rates, builders are highly uncertain about the near- and medium-term outlook."