USDA Awards $2.2M to These Five Wood-Based Projects
Date posted
November 14, 2023
Originally Published by: Construction Dive — November 3, 2023
SBCA appreciates your input; please email us if you have any comments or corrections to this article.
Five mass timber projects were lauded recently for their aesthetic appeal and ability to demonstrate how the material can bring sustainable benefits to a range of projects.
The Softwood Lumber Board and United States Department of Agriculture Forest Service announced the five winners of its 2023 Mass Timber Competition last month.
The proposed projects, which range from multifamily housing to mixed-use buildings, received a total of $2.2 million in awards. Award recipients have pledged to share the lessons they learned during project phases with the broader design and construction community, such as cost analyses and life cycle assessments.
The winning proposals were:
CODA Detroit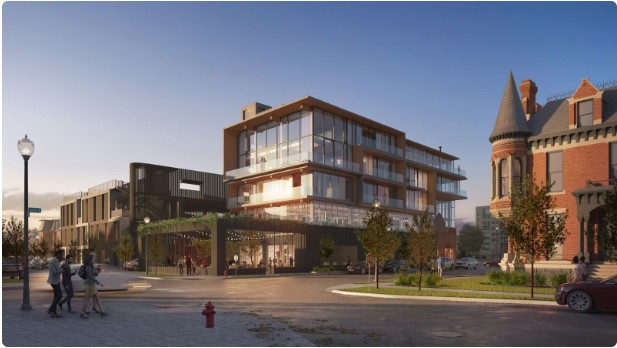 Courtesy of OOMBRA Architects
A mixed-use residential project being built by OOMBRA Architects, Brush Park Properties / IN Development Partners, JDH Engineering, Britt Peters and Associates and AM Higley.
Up@310 Lofts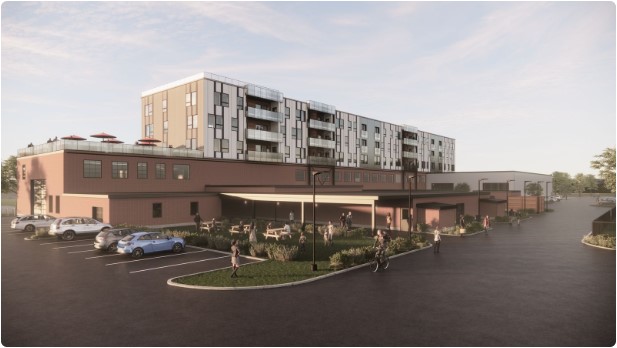 Courtesy of Candace Kao
A vertical addition project being built by Lignin Group, Tim Olson, Banwell Architects, 310 Marlboro St. and Entuitive.
Via/NWA IC Program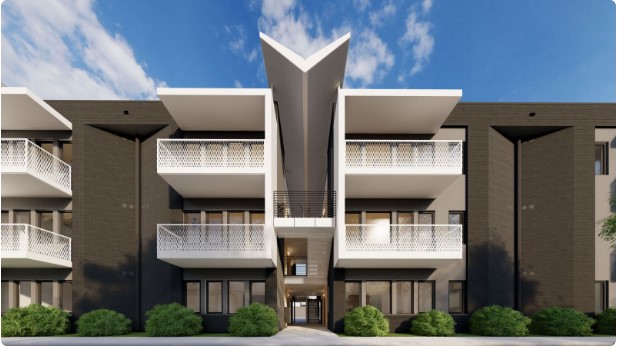 Courtesy of Modus Studio
An affordable multifamily housing project being built by A226, Blue Crane, Modus Studio, Tatum-Smith-Welcher, Aspect Structural Engineers and Arco Construction.
The Village SF Wellness Center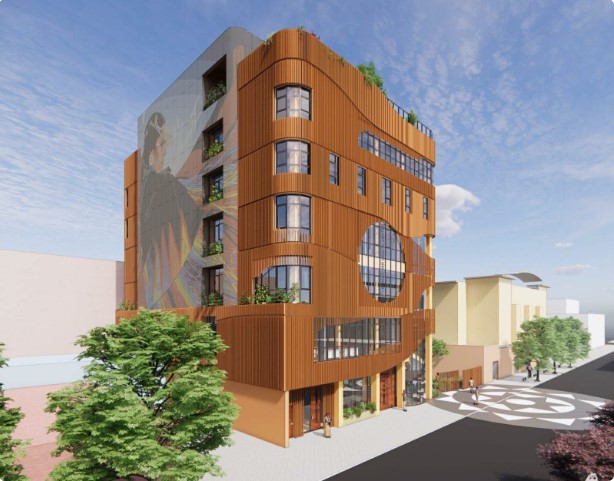 Courtesy of PYATOK architecture + urban design
A mixed-use project being built by PYATOK architecture + urban design, The Friendship House Association of American Indians, DCI Engineers and Cahill Contractors.
Woolsey Gardens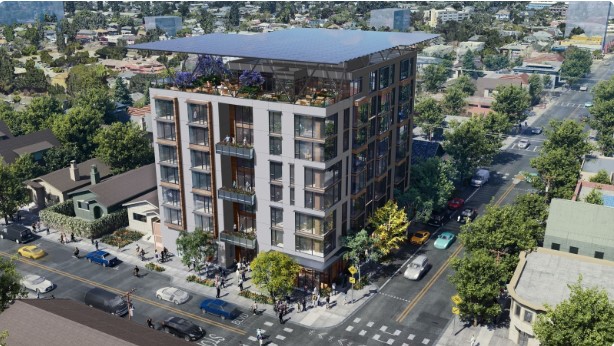 Courtesy of Solomon Cordwell Buenz
A mid-rise multifamily project being built by Solomon Cordwell Buenz, Northern California Land Trust, Tipping Structural Engineers, Swinerton Builders and Timberlab.
Multiple benefits
"This year's winning projects will not only provide much needed housing and gathering spaces for their communities, but they will also demonstrate viable paths for other teams to build for well-being, commercial adoption, resilience and a minimal carbon footprint," said Ryan Flynn, SLB's chief marketing officer, in the release.
Despite the prevalence of recent North American forest fires, mass timber construction could create a sustainable supply chain for wood products, said John Crockett, USDA Forest Service associate deputy chief of state and private forestry, in the release.
"One way to improve the health and resilience of forests is by sustainably harvesting trees to manufacture wood products like mass timber," Crockett said.