Innovative Housing Showcase - Tour House Built in 9 Hours
---
The Innovative Housing Showcase takes place on the National Mall in between 7th St NW and 4th St NW.
Category: National Framers Council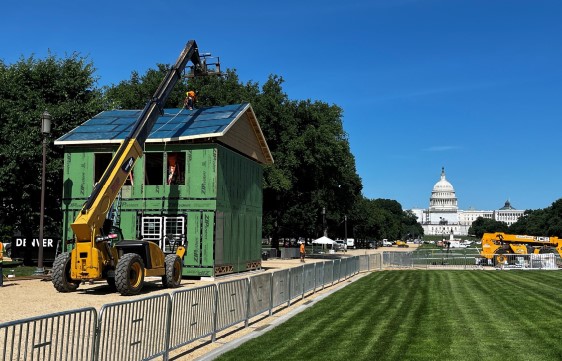 As part of the 2022 Innovative Housing Showcase (IHS) hosted by HUD and NAHB, NFC and SBCA members collaborated to frame a two-story house in just under nine hours on the National Mall. This project not only highlights the improved cycle times possible with today's manufactured framing products, including floor panels, wall panels, and roof trusses, but it also shows what framers and component manufacturers can accomplish when they collaborate. This showcase exhibit would not have been possible without the significant investment and generosity of the following SBCA and NFC members:
Components:
Framing Labor:
Plans:
Building Materials:
Marketing Materials:
If you are in the area please stop by our IHS exhibit, the showcase runs from 9am on Friday, June 10, through 7pm on Sunday, June 12.