BCMC's Show Floor Will be Out of this World!
Date posted
September 6, 2022
Originally Published by: SBCA Magazine — September 6, 2022
SBCA appreciates your input; please email us if you have any comments or corrections to this article.
The exhibit floor of BCMC 2022 will be jam packed and bursting with value! This year, 105 companies throughout the supply chain will fill over 58,000 square feet with the latest and greatest technology, equipment, and services designed to make a component manufacturer (CM) more efficient, competitive, and profitable.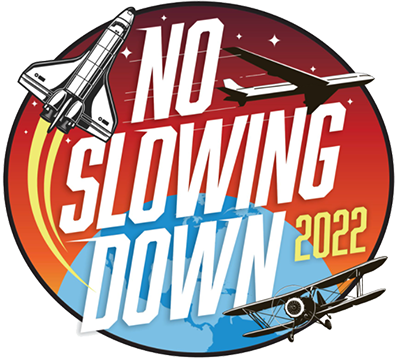 There is no other place on planet Earth where CMs can talk directly with so many vendors and compare and contrast their products and services. You never know when a conversation on the show floor, with an exhibitor or a fellow CM, will end up transforming some aspect of your business in a beneficial way.
One of the most transformative developments in our industry is the release of SBCA's new Digital QC software, which CMs can sign up to receive for free as part of their SBCA membership. Live demonstrations of the Digital QC platform will be available in SBCA's booth (#1215).
Beyond exhibitors, the show floor will also be home to a few exciting events. SBCA's Emerging Leaders (EL) Committee is hosting a Pinewood Derby Tournament on the show floor, and you don't want to miss this opportunity for glory! Don't worry if you didn't register ahead of time, just bring your pinewood derby car with you to the show. The car must comply with the rules set for by the Boy Scouts of America. Time trials will run both Wednesday and Thursday, with the tournament itself running during the Industry Celebration on Thursday afternoon.
The Industry Celebration is from 4-5:30p and is an opportunity for all BCMC attendees and exhibitors to unwind together with music, complementary food and drinks, and a little competition. In addition to the Pinewood Derby Tournament, there will be a bean bag toss tournament and a Kan Jam competition. You don't want to miss this fun chance to blow of a little steam and have some great conversations with the people you've reconnected with or befriended during BCMC week.
You also don't want to miss the Industry Celebration because that is when attendees will have an opportunity to win some great prizes. Once again, Lakeside is hosting drawings for free use of one of their premier trailers for a year, as well as a $5000 dream vacation giveaway. You must be present at the celebration to win. Tournament winners and prizes will also be announced at the end of the celebration.
If you haven't registered for BCMC yet, or missed it while you registered, everyone is welcome to register onsite at the Greater Columbus Convention Center starting Tuesday, September 13.
Show floor Hours
Wednesday, September 14
Exhibit Hall open from 10:45a-5:15p
Thursday, September 15
Exhibit Hall open from 10:00a-5:30p
Industry Celebration from 4:00-5:30p