Earn Racing Glory and Accolades at BCMC!
Date posted
August 16, 2022
Originally Published by: SBCA Magazine — August 16, 2022
SBCA appreciates your input; please email us if you have any comments or corrections to this article.
SBCA's Emerging Leaders (EL) Committee is hosting a Pinewood Derby Tournament at BCMC this year, and you don't want to miss this opportunity for glory!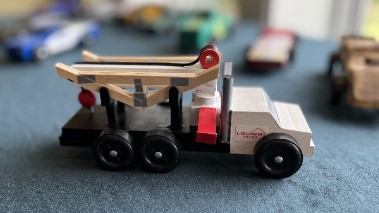 If you haven't registered for BCMC yet, or missed it while you registered, everyone is welcome and encouraged to sign up and participate in this inaugural event.
There is no cost to participate beyond buying a Pinewood Derby car kit. You can order one from either of these two places: The Boy Scouts of America or Amazon.
Then simply let your creativity and competitive spirit drive you as you shape and prepare your car for competition! If you've never built a car before, there are over 10,000 videos on YouTube showing you various approaches. You can also watch this video by Marc James (MiTek) :
Bring your car to BCMC in Columbus this September and take part in the fun!
On Tuesday, September 13, from 8-11 pm, Monaco Night aka Casino Night will host open Pinewood Derby racing. This is a chance to size up the competition, adjust your car, and even bet on races using complementary casino chips. In addition to standard racing, there will be a series of "outlaw class" races where anything goes and cars can be any shape, size, or weight, as long as they fit on the track!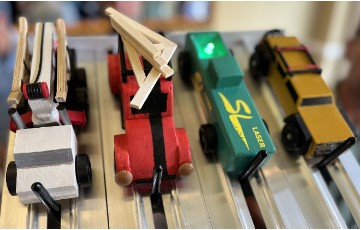 The BCMC Pinewood Derby Tournament will start on Wednesday, September 14. The 4Ward Solutions Group Innovation Raceway will be on the show floor and open for three time trials during show floor hours. Time trial performance will be used to determine seedings at the tournament, which will occur during the Industry Celebration form 4-5:30 pm on Thursday, September 15.
There will be several awards handed out recognizing both excellence and industry-related creativity. Don't miss this opportunity to earn fame and the recognition and envy of your peers. You can register for the tournament by either modifying your existing BCMC registration (click "Already Registered"), or simply contact staff and we can get you signed up and send you the rules and further tournament details.