Housing Demand Falls for Third Straight Quarter
Date posted
April 26, 2022
Originally Published by: NAHB— April 20, 2022
SBCA appreciates your input; please email us if you have any comments or corrections to this article.
The share of adults planning a home purchase within a year fell for a third straight quarter in the first three months of 2022, down to 13%. The last time fewer American adults intended to buy a home was in the second quarter of 2020 (11%). The decline is evidence that the COVID-induced boost to housing demand is past its peak and is now softening.
Part of the reason housing demand is moderating is that 1st-time home buyers are taking a step back: their share of prospective buyers has fallen for two consecutive quarters, from 65% in the third quarter of 2021 to 60% in the first quarter of 2022 – roughly back to the same level as prior to the pandemic.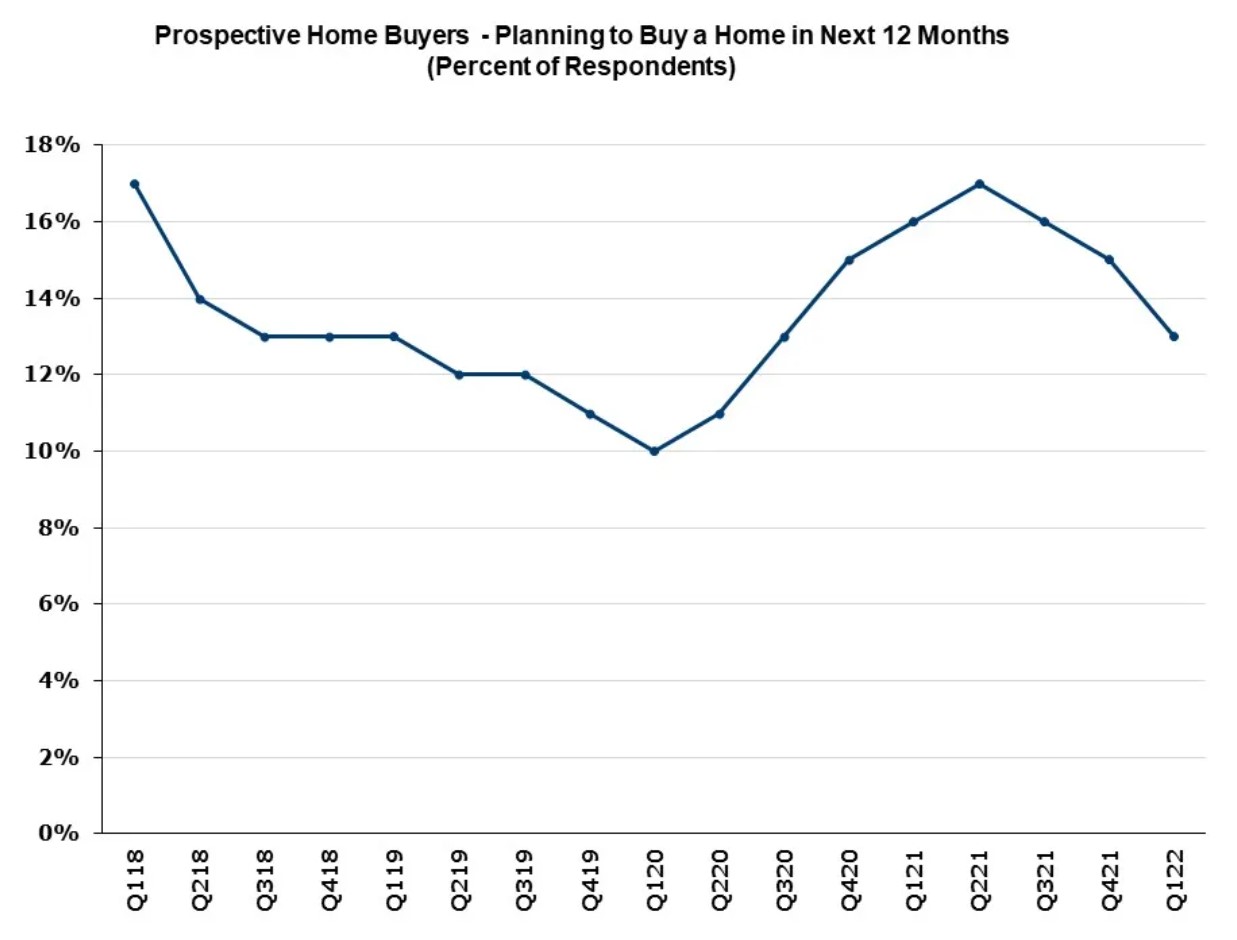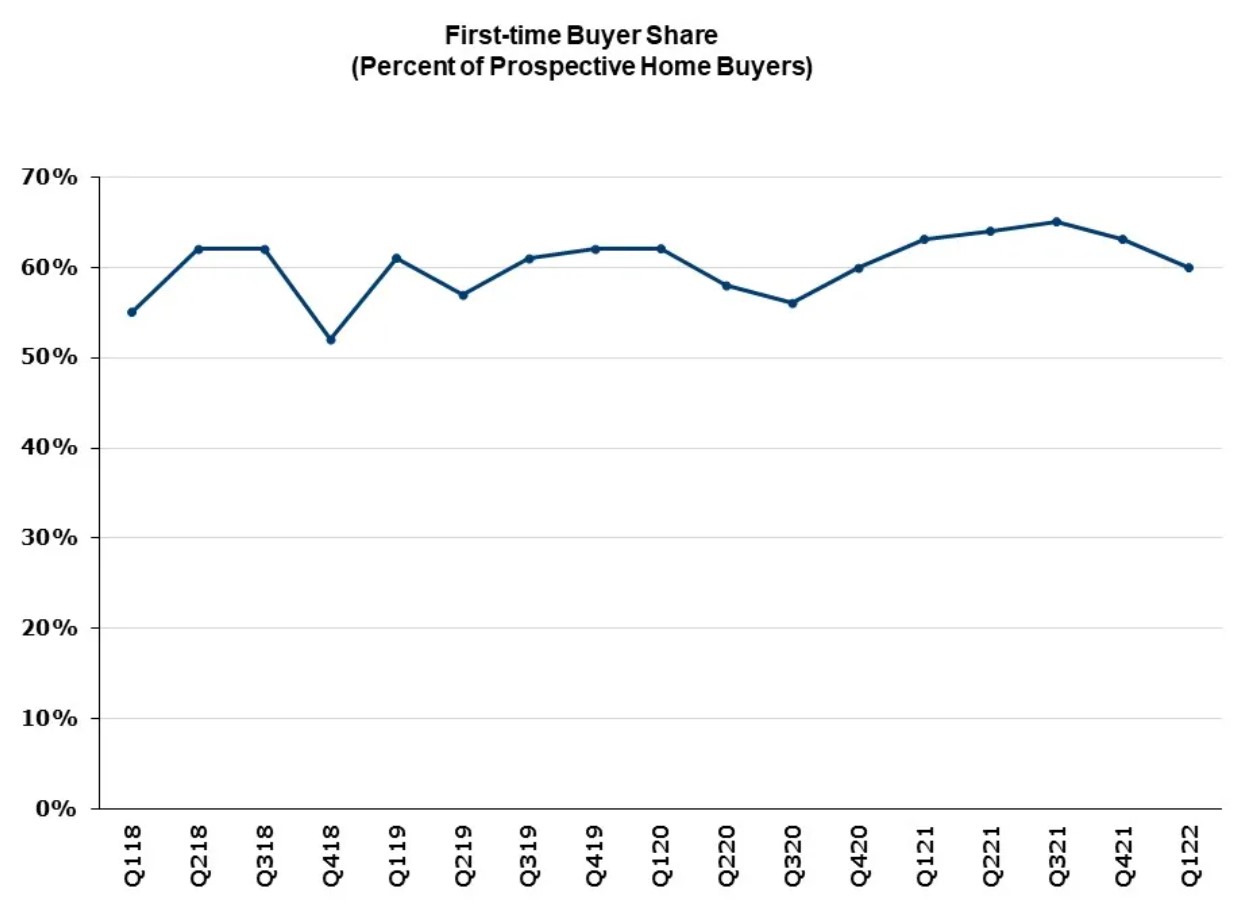 Every region is experiencing a slowing down in housing demand: the share of adults with plans to buy a home in the first quarter of 2022 was lower (or flat) than every quarter in 2021 in all four Census regions.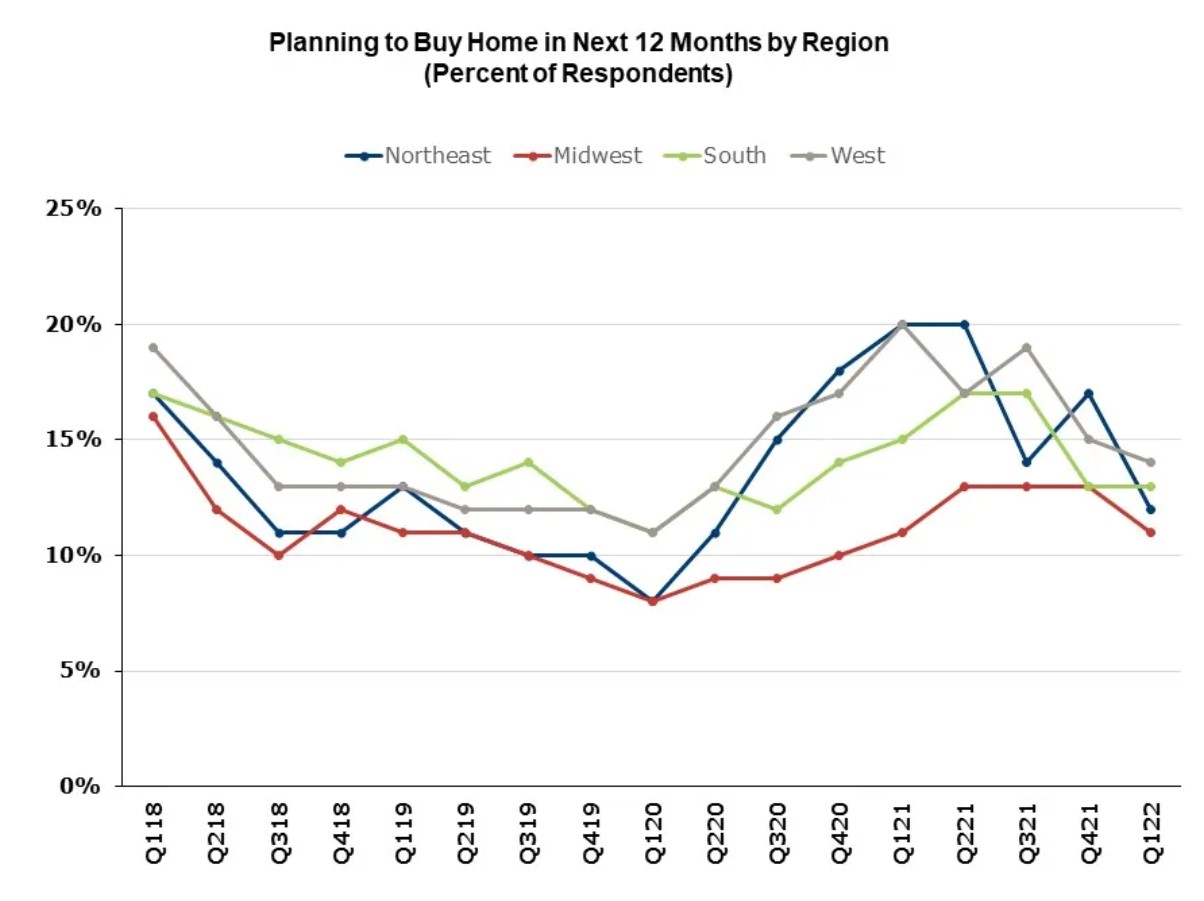 After peaking in 2021, the share of buyers who are purchasing a home for the first time is now lower in every region of the country. From peak to now, the share fell in the Northeast (70% to 62%), Midwest (69% to 56%), South (67% to 61%), and West (65% to 55%).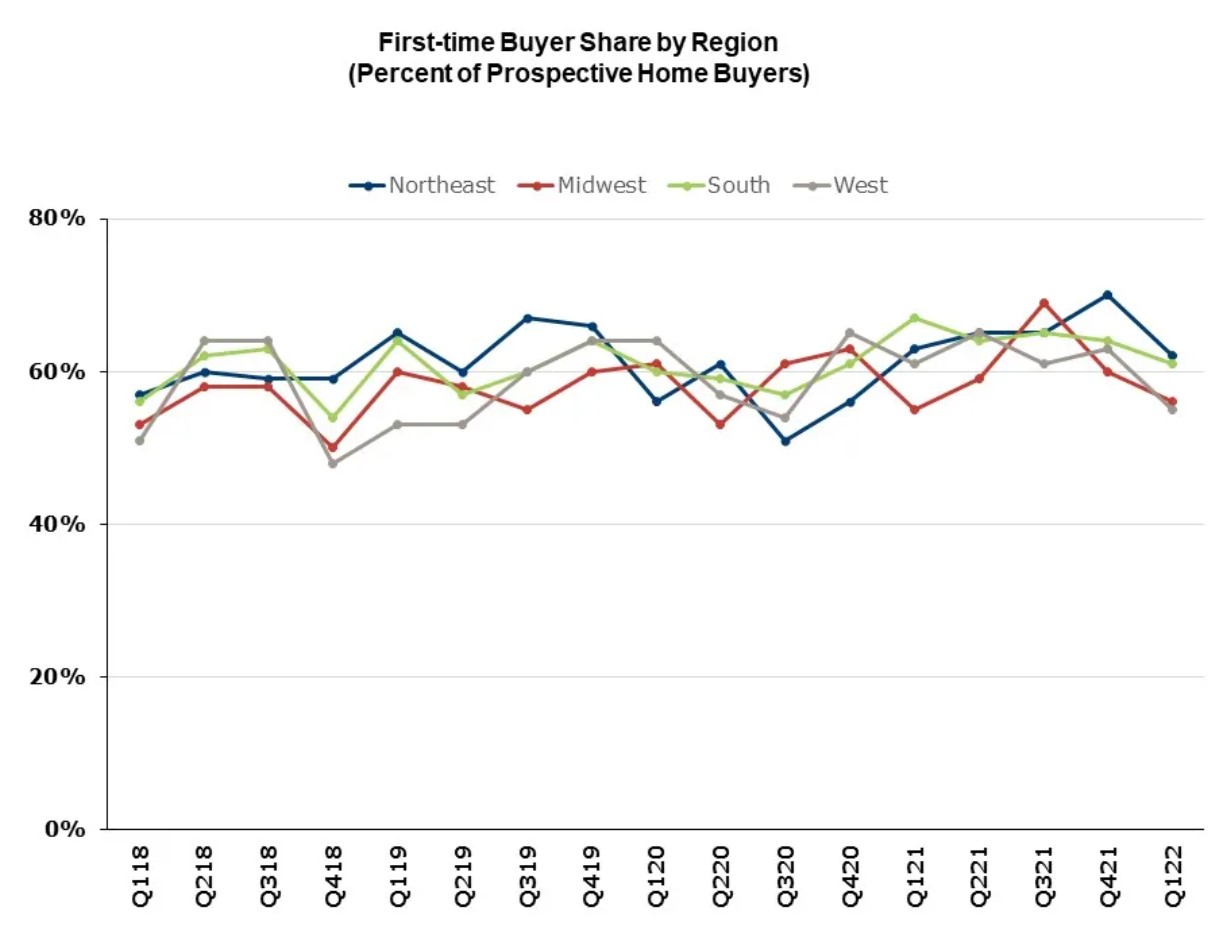 ** Results come from the Housing Trends Report – a research product created by the NAHB Economics team with the goal of measuring prospective home buyers' perceptions about the availability and affordability of homes for-sale in their markets. The HTR is produced quarterly to track changes in buyers' perceptions over time. All data are derived from national polls of representative samples of American adults conducted for NAHB by Morning Consult. Results are seasonally adjusted. A description of the poll's methodology and sample characteristics can be found here. This is the first in a series of six posts highlighting results for the 1st quarter of 2022.