Industry Mourns Loss of EBD Founder, Bob Mitchell
Originally Published by: Gay & Ciha — June 2, 2022
SBCA appreciates your input; please email us if you have any comments or corrections to this article.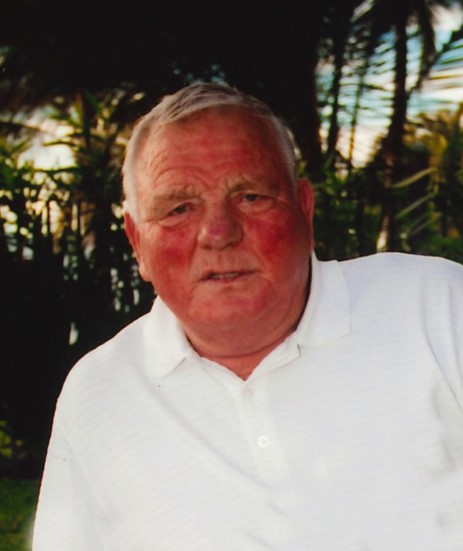 Robert Roy Mitchell died peacefully at home, surrounded by his family on Friday, May 27, 2022, following an 8-month battle with cancer.
Bob was born on January 1, 1943, in Sault Ste. Marie, Michigan. He was the son of Roy and Margaret (Wagner) Mitchell. He graduated from Kearsley High School in Flint, Michigan, in 1961, where he played football, baseball, and basketball. After graduation, Bob attended the University of Iowa, where he played football as a defensive tackle, lettering in 1964. After leaving Iowa, Bob received a teaching degree from Wayne State College in Nebraska.
Bob married Diane Frease on July 20, 1963, in Flint, Michigan. He taught PE for a short time but quickly decided teaching wasn't for him, so he and Diane moved to Iowa City in 1968. Bob started a framing construction business, partnering with Bill Curran (Curran & Mitchell Builders). He later partnered with Rob Phipps to create another construction company (Mitchell Phipps Building & Design). In 1995, he founded Engineered Building Design in Washington, IA.
Bob's love of athletics continued throughout the years, whether coaching his boys, watching a City High game, or attending an Iowa event. Diane and Bob traveled wherever their boys played ball and rarely missed a game. Tragically, while driving to the Alamo Bowl in 1996, Diane was killed in a car accident. In the years that followed, Bob stayed busy with his work and growing family.
Bob married Roxie Hochstetler on June 9, 2000. One of Bob and Roxie's favorite things was traveling, with many trips to Puerto Vallarta, Mexico.
What made Bob happiest was being with his kids and eventually being able to watch his grandkids play soccer, softball, football, wrestling, volleyball, and baseball. He especially loved watching his son, Brian, coach City High baseball. Bob attempted to retire a couple of times, but retirement was never a concept he could wrap his head around. After all, Bob had never known the meaning of an 8-hour workday, and because of his need to have a sense of accomplishment each day, he was simply unable to embrace retirement.
Bob was the father of three sons: David (Shari) of Washington, Mark (Katie) of Riverside, and Brian (Jenni) of Iowa City, and nine grandchildren: Megan, Kaitlyn, Alexa, Haley, Cecelia, Conagher, Gable, Jake, and Eliza. Bob also had three stepchildren: Candy (Rob) Kerf Axeen of Iowa City, Kelly (Matt) Kerf Lodge of Iowa City, and Chris (Jauna) Kerf of Dubuque, as well as six step-grandchildren: Chelsey, Parker, Corbin, Sawyer, Riley, and Stephanie.
Bob is also survived by his brother, Jim (BJ) Mitchell of Goodrich, MI; and sister, Jean (John) Krupa of Millersburg, MI.
Bob was preceded in death by his first wife, Diane; parents, Margaret and Roy; and sister, Gayle (Vert) Peterson.
Bob was a big, burly man who lived his life with determination and toughness. He was a tireless worker with a work ethic that put others to shame. He could be stubborn, short-tempered, feisty, and demanding, while his imposing figure could be intimidating. However, Bob was so much more than the tough exterior he often showcased. No one ever wanted to let Bob down, whether it was his kids or grandkids, his employees, or the countless Iowa athletes who lived in his home. Bob was a big-hearted, gentle giant who always had a smile, a word of advice, or a funny story to share. He was a friend, mentor, supporter, and father figure to many. He was a devoted family man who loved his kids and grandkids with a passion. Bob lived life to the fullest and continued to travel and attend his grandkids' games while fighting cancer.
Bob's family would like to thank all of the friends who took time to visit and take care of Bob during his illness; that continued connection to his friends meant so much to him. They would also like to thank the doctors and staff at the University of Iowa Hospitals and Dr. Chandrasekharan, in particular. Special thanks to Dr. Sam Johnston and to Fred, Susan, Henry, Irene, Marty, Maria, and Dipo at Superior Home Health Care.
A celebration of life open house will be held in Bob's honor from 12:00 to 3:00 PM on Sunday, June 12, at the Kinnick Stadium Press Box, 825 Stadium Drive, Iowa City, IA 52245.
Online condolences may be left for the family at www.gayandciha.com. Memorial contributions may be made to: Iowa City High School Baseball.