Industry Mourns Passing of True House's Oliver Dixon
Date posted
August 10, 2021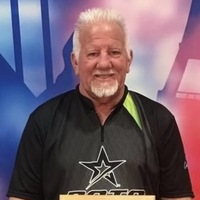 Oliver Lee Dixon, 59, passed away on Thursday, August 5, 2021 in a local hospital surrounded by his family.
Oliver was born in Ft. Belvoir, Virginia and was son to the late Colonel Charles E. Dixon, Jr. and Juanita Bernice Plummer Dixon. He was a graduate of Ft. Knox High School, Class of 1979, and has lived in the Jacksonville area most of his life. Oliver was an Owner and Operator of True House, Turnkey Construction Specialist and Apex. Oliver worked alongside his father and other siblings during his time with the company. He was also the founder and president of Pablo Creek Pop Warner, a board member with Greater Jacksonville Pop Warner and of the Jr. Jaguar Bowl. Most knew Oliver as a firm but fair man, they also knew he had a huge heart. He made an impact on so many kids and families during his 25-year career with Pop Warner. Oliver was an avid Seminoles, Jags and Red Sox Fan and an accomplished bowler.
Oliver is survived by his 3 sons: Dustin Dixon, Dalton Dixon (Casey) and Cody Dixon; their mother: Edie Dixon; 3 sisters: Sarah Yates, Juanita Rebecca Harrison (Fred) and Dana Sawyer (Joe); 3 brothers: Charles E. Dixon, III (Elizabeth), Frank F. Dixon (Karen) and Barry E. Dixon and numerous nieces, nephews, extended family and friends.
A graveside service will be held at 3:00 PM on Thursday, August 12, 2021 at Greenlawn Cemetery, 4300 Beach Blvd.
His family will receive friends from 5:00 PM to 7:00 PM on Wednesday, August 11, 2021 at the Event Center at Peeples, 14165 N. Main Street (Building C).