Is a Permanent COVID Vaccine Mandate on the Way?
Date posted
February 8, 2022
Originally Published by: Construction Dive — January 26, 2022
SBCA appreciates your input; please email us if you have any comments or corrections to this article.
Dive Brief:
The U.S. Department of Labor will withdraw its emergency temporary standard requiring COVID-19 vaccination or testing for workers at large employers but continue to pursue a permanent standard to that effect, according to

a Federal Register notice

scheduled to publish Wednesday.

The agency also on Tuesday

asked the 6th U.S. Circuit Court of Appeals

to dismiss judicial challenges to the emergency standard as moot. As of tomorrow, the ETS will no longer be in effect, it said, "and petitioners will no longer be subject — or face any risk of being subject — to the challenged requirements from which they sought relief."

The agency was careful to note, however, that its withdrawal does not affect OSHA's plan to make such a requirement permanent.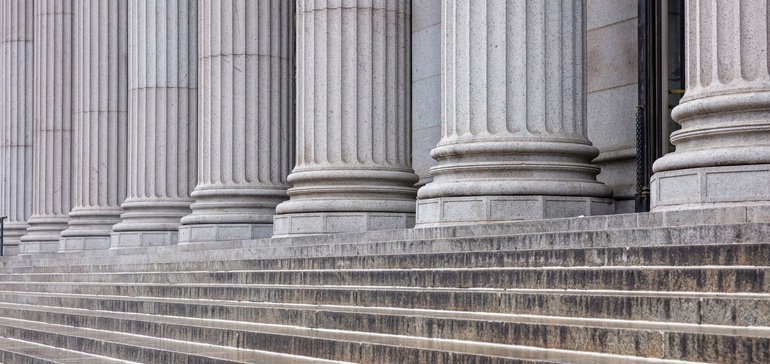 Rawf8/Getty Images Plus via Getty Images
Dive Insight:
The withdrawal follows a Jan. 13 stay from the U.S. Supreme Court. Lawsuits questioned whether federal workplace safety law gives OSHA the power to enact such an emergency standard; finding that the challenges were likely to succeed on its merits, the court temporarily blocked the ETS just as it was taking effect.
Immediately following the high court's opinion, Secretary of Labor Marty Walsh said in a tweet that OSHA "stands by the Vaccination and Testing ETS as the best way to protect the nation's workforce from this deadly virus: COVID-19."
While the agency is now stepping back from its ETS — indicated by both the withdrawal and its court filings — OSHA was clear that its moves should not affect the non-emergency version of the mandate: "Although OSHA is withdrawing the Vaccination and Testing ETS as an enforceable emergency temporary standard, OSHA is not withdrawing the ETS to the extent that it serves as a proposed rule [...] or otherwise affect the status of the notice-and-comment rulemaking commenced by the Vaccination and Testing ETS," it said.
According to a description of OSHA standards on the agency's website, emergency temporary standards are in effect until superseded by a permanent standard. They serve as a proposed rule, which "is then subject to the usual procedure for adopting a permanent standard except that a final ruling should be made within six months." Such a timeline could make a final rule due around May.