DOC Reverses Course on Canadian Softwood Lumber Duties
Date posted
February 8, 2022
Originally Published by: HBS Dealer — February 1, 2022
SBCA appreciates your input; please email us if you have any comments or corrections to this article.
The U.S. Department of Commerce has decided to reduce duties on softwood lumber imports from Canada.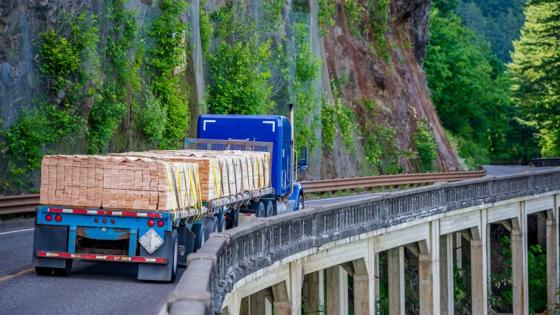 On Jan. 31, the department issued its third administrative review on Canadian softwood lumber imports which reduces countervailing and antidumping duties from 17.9% to 11.64%.
This move arrives after the Department of Commerce previously doubled duties from 9% to 17.9% last November.
Industry advocates have pleaded for a reduction in duties on softwood lumber and are applauding this latest move by the Department of Commerce. Lumber pricing fluctuation and high costs have been blamed as major culprits behind harming housing affordability.
The National Association of Home Builders (NAHB) has been one of the agencies arguing for lower U.S. tariffs on softwood lumber imports.
"NAHB welcomes the Biden administration's move to reduce duties from 17.99% to 11.64% on softwood lumber shipments from Canada into the U.S. Reducing these tariffs is an important step forward to addressing America's growing housing affordability crisis and easing extreme price swings in the lumber market that have added more than $18,600 to the price of a new home since late summer," said Chuck Fowke, chairman of the NAHB.
The National Lumber and Building Material Dealers Association (NLBMDA) has also aggressively lobbied the Biden administration on the need to lower softwood lumber tariffs and return to the negotiating table with Canada on a new long-term softwood lumber agreement.
After it was announced that duties would be doubled, the NLBMDA met with senior Commerce Department officials to highlight the impact that the new softwood lumber duties would have on price volatility, supply chain bottlenecks, and housing affordability. In addition, NLBMDA sent a letter to President Biden last fall urging the administration to reduce duties on softwood lumber.
In a prepared statement sent to members, the NLBMDA said it is "encouraged by commerce's decision and will continue to engage the administration on softwood lumber tariffs and other critical policies affecting the lumber and building material supply chain."
The NAHB also sent a letter to Biden on Dec. 3 calling on the White House to combat high lumber prices by engaging with Canada on a new softwood lumber agreement and increasing domestic lumber production. The association says lower tariffs would mitigate uncertainty and associated volatility that has plagued the marketplace, which could help ease upward price pressure on lumber prices.
But the work at the negotiating table is finished yet. The NAHB wants to see additional moves that would assist housing affordability.
"To help further address the nation's housing affordability challenges, we encourage the Biden administration to build on today's positive development by taking the following actions: enter into negotiations with Canada to achieve a new softwood lumber agreement that will eliminate duties; increase the domestic supply of timber from public lands in an environmentally responsible manner; and seek immediate remedies to the lumber and building materials supply chain that will increase production and lower construction costs," Fowke said.