Nation's Best Acquires AZ's Woodland Building Center
Date posted
February 8, 2022
Originally Published by: LBM Journal — February 1, 2022
SBCA appreciates your input; please email us if you have any comments or corrections to this article.
Nation's Best has announced its latest acquisition with the addition of Woodland Building Center in Springerville, Arizona.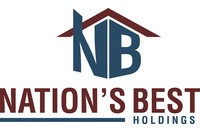 "We are excited to welcome Woodland Building Center into the Nation's Best family of businesses," said Chris Miller, president & CEO of Nation's Best. "Owners Bill Dutton and Frank Padilla have built the home center into a dominant regional player, and we look forward to building on that growth in the years to come."
First opened in 1985, Woodland Building Center is a full-service and locally-focused dealer of hardlines and lumber and building materials. "With the support and expertise of Nation's Best, our growth potential is enormous," added Padilla. "Our entire team is enthusiastic about the opportunities to expand our reach and serve even more pro builders in the region."
As part of Nation's Best's acquisition strategy, Woodland Building Center will maintain operations under its existing name with its key leadership team overseeing company operations alongside Nation's Best, which will provide the strategic and financial support.