Lehigh Structural Components Destroyed in Fire
Originally Published by: LMC — April 5, 2023
SBCA appreciates your input; please email us if you have any comments or corrections to this article.
On April 4th, 2023, in the early morning hours, a warehouse in West Easton, PA, was consumed by a massive fire affecting multiple businesses including Lehigh Structural Components owned by Opdyke Lumber. The fire was declared under control shortly before noon, although the scene was still active.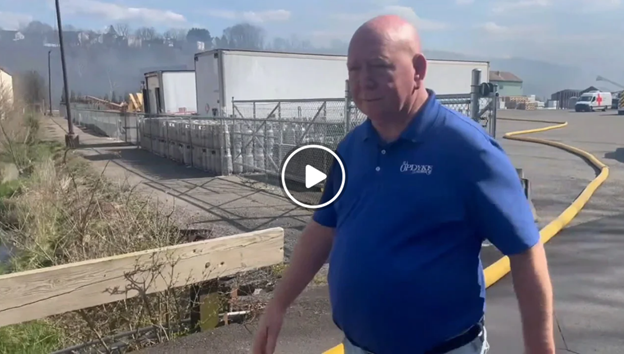 At some points, flames could be seen shooting high in the air, with massive plumes of smoke rising from the building.
West Easton Fire Chief William Bogari Jr. said the cause of the fire is still under investigation and that air quality monitors, while still active, did not report any hazardous contamination in the area.
He added that over twenty fire departments in Northampton County responded to the fire, as well as five from New Jersey.
"The good part was that nobody got hurt," Bogari said while acknowledging the loss of jobs people will endure from the fire.
Jack Opdyke, owner of Lehigh Structural Components and Opdyke Lumber, received the news around 5:00 am and once on the scene, he discovered a majority his business experienced the most damage in comparison to the other operations within the same facility.
In an interview with WFMZ-TV, Opdyke noted they lost four forklifts, a new saw, and a saw that recently purchase for $320,000.
The fire is under control but is still active.