Not Meeting Your Goals? Seek Out Those Who Are!
Date posted
September 6, 2022
Originally Published by: LBM Journal — September 2, 2022
SBCA appreciates your input; please email us if you have any comments or corrections to this article.
Editor's Note: If this article resonates with you, know that BCMC 2022 in Columbus, Ohio, is a perfect place to start this effort. It starts next week (September 12-16) and if you haven't registered online already, you are welcome and encouraged to register onsite.
"To a large extent, you are who you hang out with" is an old saying I remember from my youth. And remember, "Old sayings don't often become 'Old Sayings' unless they are true."
The truth is, there is quite a bit of evidence to support the theory that we do, in fact, quite frequently become a lot like the people we hang out with. And whether we realize it or not, we all make the decision who we hang out with. We choose our own friends; no one forces our friends on us.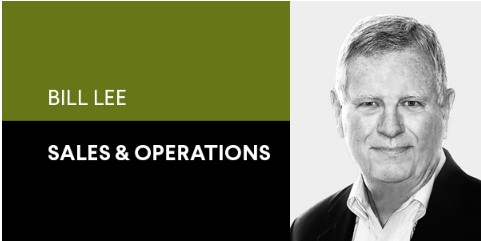 I remember when I was a teenager that the young people who hung out with friends who broke the rules and got into occasional trouble with the law were among the first to begin smoking cigarettes and drinking beer—almost always modeled that same behavior to others.
When I entered the business world, I noticed a lot of the same tendencies. When my first sales team would attend a national sales meeting, there was always a group of guys (no women salespeople back in those days) who would organize a poker game after dinner, sit up late, usually misbehave in one way or another and crawl into bed in the wee hours of the morning. Then there was another group who said, "Good night," left the banquet hall, went to their rooms, called their wives and kids, prepared for the meetings scheduled for the next day, and got a good night's rest.
Which group would you imagine was made up of the most "heavy hitters" in our organization? Which individuals were usually the first to receive promotions, earn the top sales awards, asked to make a presentation at next year's sales conference, etc.?
There are likely to be exceptions in just about every organization, but by and large, the top performers spend their spare time differently than the managers and salespeople who focus on socializing, taking off early to get in nine holes of golf, or whooping it up in a local bar.
Many managers and salespeople struggle to find the keys to success; I believe most of us hit our stride at different points in our careers. But if you are one of those people in your company who are consistently performing below average, I suggest you take a serious look at how you are spending your free time and who you are spending it with.
If your performance is falling short of where you would like, consider this advice: Identify a few superstars, not just in your company, but in your industry, and spend some quality time getting to know these top performers. Be sure to organize this effort. Make a list of a dozen individuals whom you respect, who are super successful and who are not competitors. It helps if you are already acquainted with the people you choose.
Once these targets are identified, give one of them a call each week for twelve weeks. Ask if they will let you buy them lunch. Explain that you want to discuss your industry with them and get some advice based on their experience. When you sit down with them, take notes when appropriate. Ask questions like—what business books are you reading, what tools do you use to manage your time, how do you go about building a relationship with prospects, what educational tools do you use to keep on the leading edge, etc. When your lunch meeting is over, ask permission to call them for a follow up lunch appointment 60 days out.
Spend as much time as possible with people who are more successful than you are. This is the kind of proactive behavior plan that will enable you to improve your work habits and overcome some of the obstacles to success you are experiencing.