NYC Starts Pilot Education Program Targeting Fatal Overdoses
Date posted
November 8, 2023
Originally Published by: Safety and Health Magazine — November 7, 2023
SBCA appreciates your input; please email us if you have any comments or corrections to this article.
In response to fatal overdoses in the local construction industry, New York City's health and buildings departments are teaming up to conduct outreach at worksites.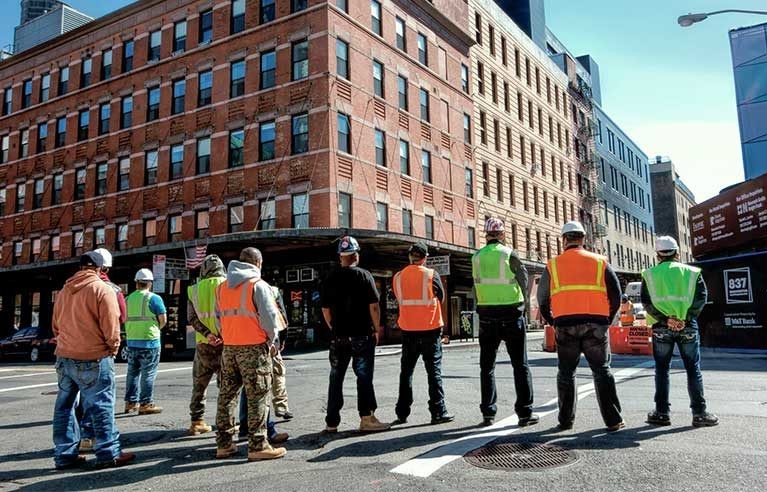 Photo: gerenme/iStockphoto
NYC's Department of Buildings and its Department of Health and Mental Hygiene are also distributing an alert on the dangers of substance misuse, along with tools they can use to prevent fatal overdoses.
The outreach will include discussions about the dangers of fentanyl, how to use naloxone to prevent a fatal overdose, worksite safety, and information on keeping workers safe on and off the job.
At least 269 construction worker deaths were caused by overdoses in 2020, "by far the most of any occupation" included in a recent NYC DOHMH analysis, according to a DOB press release.
DOB is asking contractors and site safety professionals to include drug and alcohol safety in toolbox talks. The department requires all construction workers on larger and more complex worksites to take 40 hours of Site Safety Training courses, including two hours of drug and alcohol awareness.
More than 335,000 construction workers have taken those awareness classes.
"We've said before that overdose prevention is an all-hands effort," Health Commissioner Ashwin Vasan said in the release. "Messages about prevention and support should be available in our homes, communities and at our workplaces. Data shows that workers in the construction industry are potentially at greater risk, which is why we're grateful to our [DOB] colleagues who want to ensure that people are safe both on and off a worksite."