OSHA Cites Roofer $1.6M, Rejects Independent Contractor Claim
Originally Published by: OSHA — June 28, 2023
SBCA appreciates your input; please email us if you have any comments or corrections to this article.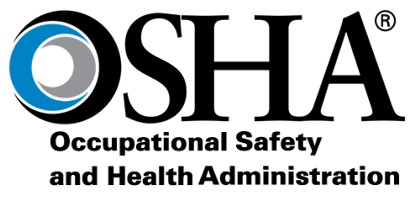 A federal administrative law judge has determined that Shawn D. Purvis, doing business as Purvis Home Improvement Co. Inc., willfully exposed employees to fall hazards at roofing worksites in Portland, Old Orchard Beach and Springvale between December 2018 and May 2019.
"Falls from heights are one of the leading causes of work-related death in the U.S. and in New England specifically," said OSHA Regional Administrator Galen Blanton in Boston. "When employers like Shawn Purvis do not comply with fall protection requirements, they will be cited and fined. An employer previously cited for the same violations will generally face substantially larger fines."
Although Purvis operates his roofing business as a corporation, Occupational Safety and Health Review Commission Administrative Law Judge Carol A. Baumerich found him personally liable for $1,572,340 in U.S. Department of Labor Occupational Safety and Health Administration penalties.
The judge also analyzed the employment relationship between Purvis and his workers and determined they were Purvis' employees, negating his claim that his workers were independent contractors not protected by the Occupational Safety and Health Act.
OSHA cited Purvis and his Maine-based business for 14 willful, two repeat and four serious workplace safety violations after a series of inspections. The agency opened the first inspection Dec. 13, 2018, after an employee fell more than 21 feet to his death from a steep pitched roof in Portland. OSHA determined that Purvis failed to ensure employees wore required fall protection.
Five days later, OSHA found similar hazards at Purvis's work sites in Old Orchard Beach and again in May 2019 in Springvale where the company exposed employees to falls of up to 15 and 21 feet, respectively. The citations included 13 egregious-willful or "instance-by-instance" violations. Purvis contested all the citations to the independent OSHRC. Before these three inspections, OSHA cited Purvis's company for violations at least five times beginning in 2006, including for failing to ensure employees wore fall protection repeatedly.
Following a hearing held in late October and early November of 2021, Judge Baumerich issued a decision that affirmed each OSHA citation and found Shawn Purvis liable for the assessed penalties. In the finding, the judge considered the OSH Act's purpose to ensure that employers provide every worker with a safe and healthful workplace. The judge concluded that because "the OSH Act places little importance on the organizational nature of an employer, it is appropriate to pierce the corporate veil to achieve the purpose of the OSH Act." Purvis has appealed the decision to the full Occupational Safety and Health Review Commission.
"When employers refuse to comply with the law repeatedly and place their employees' lives at risk by not ensuring the use of fall protection, the U.S. Department of Labor will hold them accountable, including by imposing individual liability if appropriate," said Regional Solicitor of Labor Maia Fisher in Boston. "And if, like Shawn Purvis, a cited employer does not accept responsibility for its safety violations and fix them, we will use all legal tools available to get them to do so, including going to trial."
OSHA's Augusta area office conducted the inspections. The department's Office of the Solicitor in Boston litigated and tried the case for OSHA.