SBCA Building House on National Mall to Highlight Components
Originally Published by: SBCA Magazine — May 31, 2022
SBCA appreciates your input; please email us if you have any comments or corrections to this article.
Starting next Monday, June 6, SBCA, in collaboration with the National Framers Council (NFC), will begin erecting a house on the National Mall using the most versatile and cost-efficient framing products available to builders today. Through the use of innovative floor truss cassettes and roof truss assemblies provided by Shelter Systems Limited, and advanced wall panels provided by Annandale Millwork & Allied Systems, this house will be fully framed and dried in over the course of two days.
This unique opportunity to showcase our industry's products on a national stage is made possible through the 2022 Innovative Housing Showcase (IHS) hosted by the U.S. Department of Housing and Urban Development (HUD) and National Association of Home Builders (NAHB). Thanks in large part to SBCA's outreach to both HUD and NAHB over the past 18 months, SBCA was invited early on to take a prominent role as an exhibitor in this event.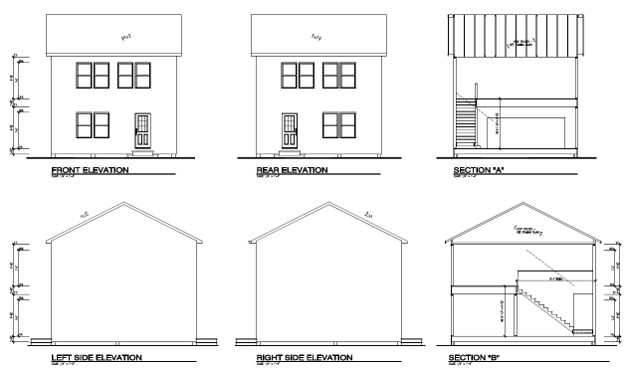 Beyond the national media attention this event will bring, it is expected that over 2,500 individuals representing Congress and several federal departments, national and regional builders, and the public will walk through this structure and see first-hand what component manufacturers and framing contractors can accomplish on today's jobsites. This structure will also highlight how our industry's product can help builders design and construct more resilient, sustainable, energy-efficient, and cost-effective structures, all while requiring less jobsite labor and wood material to complete.
A project of this scope is not possible without the help of several SBCA and NFC members located in the Washington, DC area. We would like to offer a special thanks to the following companies for their generous donations:
84 Lumber: Roof sheathing, doors
Ace Carpentry: Field framing and logistics support
Annandale Millwork & Allied Systems: Wall panels, windows, floor sheathing, stairs
Bruce L Jones Contractor: Field framing and logistics support
Builders FirstSource: Loose materials and hardware
Modu-Tech: Floor cassette assembly, foundation materials, framing, logistics support
Moment Engineering & Design: Architectural plans and engineering review
MiTek USA: Videography, signage, and marketing support
Shelter Systems Limited: Roof trusses, floor trusses
SENCO: Framing hardware and tools
The IHS will be open from Friday, June 10, through Sunday, June 12. Everyone is welcome and encouraged to attend! If you do plan to stop by, please let us know.