Simpson Returns to Live Events with Anchor System
Originally Published by: Simpson Strong-Tie — June 2, 2021
SBCA appreciates your input; please email us if you have any comments or corrections to this article.
Simpson Strong-Tie, the leader in engineered structural connectors and building solutions, announced today that it plans to resume attending live industry conferences, and will bring its complete family of Titen concrete and masonry anchoring solutions to the World of Concrete June 8–10 in Las Vegas, NV.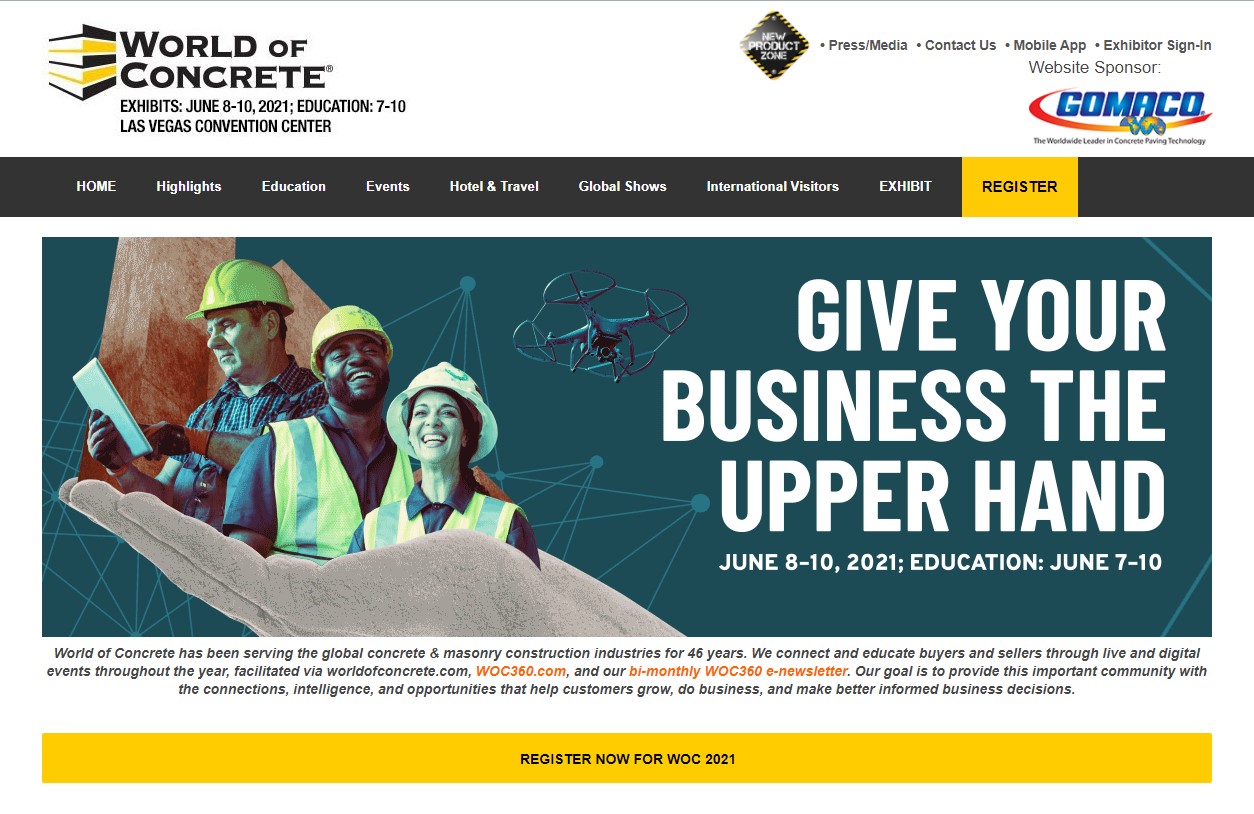 World of Concrete is the construction industry's largest international event for concrete and masonry contractors. More than 60,000 industry professionals annually attend the conference and tradeshow, which features approximately 1,500 exhibiting companies on average and occupies more than 700,000 square feet of indoor and outdoor exhibit space. After the pandemic forced cancellation of the 2020 event, World of Concrete is returning for 2021, and will be the first large-scale event in the recently expanded Las Vegas Convention Center.
"We're excited to again have the opportunity to connect with customers and partners at live events and conferences, which are key to the relationship-driven construction sector," said Simpson Strong-Tie Chief Operating Officer Mike Olosky. "World of Concrete is implementing significant measures and health protocols to provide attendees with a safe, controlled environment, and we're pleased to bring the complete family of Titen anchoring solutions to this year's show."
The Titen family of concrete and masonry anchoring solutions from Simpson Strong-Tie offers a broad range of versatile, high-performance products designed for strength and reliability with fast and easy installation for every application. Backed by extensive code reports, rigorous testing, and a longstanding legacy of expert engineering, Titen screw anchors are designed for maximum ease and efficiency — ensuring a quick, smooth installation the first time, every time.
New Titen anchoring solutions to be showcased by Simpson Strong-Tie during World of Concrete at booth N2737 include the following:
The carbon-steel, zinc-plated Titen HD® with washer head — designed for use in sill plate applications and eliminating the need for notching wall framing to accommodate anchors.
Titen Turbo™ screw anchors — engineered for attaching all types of components to concrete and masonry, and available with hex head or, for a smoother installed profile, with 6-lobe-drive countersunk head.
Titen HD countersunk anchors — available in carbon steel with a zinc coating or, for superior corrosion resistance, in stainless steel with carbon-steel lead threads.
Designed to help concrete and masonry contractors build better than ever, the complete, broad line of Titen anchors provides builders with trusted quality, code approved and innovative stainless-steel anchors that can be installed in a wide range of exterior and corrosive environments.
For more information about the Titen family of concrete and masonry anchoring solutions, visit Simpson Strong-Tie during the World of Concrete at booth N2737 or online at strongtie.com.