Steps to Successfully Implement Safety-Related Technology
Date posted
March 23, 2022
Originally Published by: EHS Today — March 22, 2022
SBCA appreciates your input; please email us if you have any comments or corrections to this article.
Studies show that every 15 to 30 seconds, someone around the world dies from a work-related incident. To protect workers, companies across industry sectors are increasingly taking a closer look at their employee safety programs. For many, this also means turning to the latest advances in technology for help. But companies must first ask if the solutions they're implementing are effective.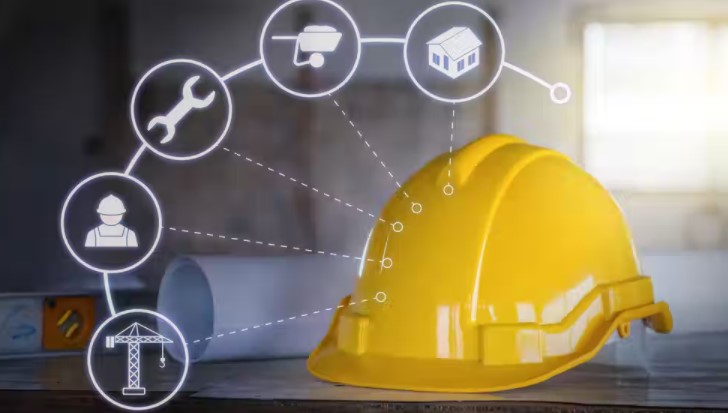 From my experience working with companies across the globe, organizations all too often inadvertently make mistakes when it comes to using technology to keep employees safe on the job. This results in a range of potential safety issues, from gaps in alert monitoring to incomplete risk mitigation to insufficient communication protocols.
Running a safety program is a complex, multilayered task that involves equipment checks, incident investigation and compliance reporting. An effective safety program relies on several different systems working seamlessly together. Automation can help, but the last thing you want to do when introducing the latest tools into the mix is to upset your company's operational rhythm and lose employee confidence as a result.
Here are what I have found to be the top mistakes companies make when it comes to adopting safety-related technology—and how to avoid them.
Failing to understand exactly who needs protecting in the first place
Prevention begins with understanding and identifying all the ways employees can be harmed. Unfortunately, many companies err on the side of "good enough" when it comes to conducting their worker risk assessments, and that leaves people vulnerable.
For example, a large energy producer might equip their field employees with gas detectors to alert them to the presence of toxic or combustible gas and have them check in every hour by phone. But what if something happens unrelated to a gas event, such as a slip, fall or stroke? I recall one situation where a lone worker suffered a heart attack and died on the job. Regrettably, he wasn't discovered until his wife phoned his employer after not hearing from him for more than 24 hours.
To fully protect workers, your risk assessment must be thorough and meticulous. Start by assembling a carefully curated team comprised of a cross-section of health and safety professionals and other subject matter experts who have hands-on work experience.
Ask your newly assembled team to perform a step-by-step analysis of all workplace activities to flag any situation that can potentially cause injury or harm. They should also observe workers during different times and days of the week to help identify gaps in safety monitoring related to equipment safety; the implications of possible long-term exposure to chemicals, noise and other hazards; or potential weather hazards, for example.
Neglecting to consider barriers to adoption
When it comes to installing workplace safety devices, the more seamless the experience, the greater your chance of success. It's important to know if additional IT infrastructure will be required to operate your devices.
Some safety monitoring products come network-ready out-of-the-box, similar to the way your new cellphone automatically connects to your telecommunications provider and loads features once you power on. However, others rely on extra pieces of equipment or steps to provide connectivity, such as the way a cellphone tethers to a tablet to create a Wi-Fi hot spot. The latter works, but the service isn't the most reliable or convenient.
Some products require on-premises software installations that your in-house IT staff will need to maintain, including the time and expense of managing firmware updates. Others are cloud-based, meaning updates occur automatically, and the service provider is responsible for maintenance.
Not asking the right technical questions
Protecting hard-working employees requires hard-working technology, and that means ensuring your safety devices are secure, well-connected, have a long battery life, and will promptly receive and respond to alerts.
I've seen scenarios where connectivity was added to older generation safety devices, requiring additional infrastructure to be implemented. For example, some gas monitors use an add-on communication hub that requires a cellular plan and special software to send alerts to a cellphone. Not only does this type of configuration drain the battery life of a safety device—causing a 20-hour run-time to quickly wane to 12 hours or less because you're constantly pinging a cellular network—but there's also the risk that the cellphone you're pinging might be in use or running an app in the background, causing alerts to be delayed.
Good questions to ask when surveying specifications include:
How long does a device take to charge, and what is the average battery life per charge?
Are additional battery packs available?
What security certifications are supported?
Are multi-factor authentication and single sign-on supported?
Can devices connect directly, or do they require a smartphone, tablet, additional app or added infrastructure?
What is the minimum length of time between sending out an SOS and receiving it on a monitoring software dashboard? The maximum length of time?
Choosing specialized vs. multifunctional products
When I talk to chief technology officers at large oil and gas producers, they often tell me their main concern is how to minimize the "Christmas tree effect" that occurs when workers end up with gear "hanging" off of them. Workers are already burdened by the need to wear personal protective equipment such as a hard hat, fire retardant coveralls, gloves, safety goggles and safety boots. They must then add two-way radios, GPS locators, intrinsically safe tablets or gas detectors.
Each device might be really good at its specific job, but together they represent a heavy load that doesn't always make for the most effective safety solution. A more efficient approach is to look for more modern, all-in-one devices that converge multiple features onto one connected platform. When one device provides gas monitoring, two-way communication, fall detection and the ability to connect to an around-the-clock emergency response call center, you'll have greater visibility into your workforce. Meanwhile, the technology burden will be substantially reduced for workers in the field.
Not placing enough importance on data collection and reporting
In order to get a clear view of how your safety program is performing, you'll want to be able to measure it. That requires having data at your fingertips. Otherwise, you'll be left operating in the dark with no clear window into usage information that could help identify problems proactively.
Instead, look for safety monitoring devices that are connected to the cloud and constantly streaming valuable information about everything from employee movement to the inner workings of your devices, including temperature, humidity data and detailed sensor information to help with diagnostics. By applying data analytics—either using an in-house team or outsourcing to your vendor—you can search for patterns and identify problems you didn't even know you had.
We once helped a company mitigate risk by using data analysis to identify the implication of a small leak of a low-level gas. It didn't meet the threshold for an evacuation alert, but exposure would have been harmful over time. When the company researched it further, they discovered an old gas tank buried beneath the area and then were able to mitigate the risk. The ability to collect and report on vital data is key to taking your safety program to the next level.
Failing to treat advanced communication as a necessity
The majority of industrial sites today still use what we call "beep and flash" technology—devices that monitor for danger and send a very loud alert intended to notify others in the area. The problem is that alert might not be sufficient to protect employees—for example, employees who either work alone or with no one nearby to hear the sound if they happen to be knocked unconscious, or when employees work under noisy conditions that require wearing noise-cancelling earmuffs. Refineries are particularly challenging because the complexity of their piping infrastructure makes it difficult to spot a fallen co-worker who might be 30 feet away or less.
When you equip your workers with a connected safety device that includes integrated two-way communication—or is backed by a 24-hour emergency response command center supported by live agents—you're assuring their safety under every circumstance. An automated "man-down, no motion" feature may seem superfluous, but if an employee is exposed to toxic gas or suffers a stroke or heart attack, a quick intervention could be the difference between life or death.
Relying solely on cellular coverage for connectivity
If you're not using always-on connected devices that record and stream safety data 24/7, you run the risk of leaving your employees vulnerable.
One energy producer I spoke with recently said they were using cellular coverage to communicate with oil well inspectors in the field, who must park their work trucks and rely on ATVs to access extremely remote well locations. Their gas monitors connected to special truck-mounted communications boxes that served as relay points, but they often ended up out of range. They didn't love the solution, but it was the best coverage their vendor could offer.
A better practice would be to use satellite coverage in that scenario. There are safety monitoring platforms available that offer a choice of either cellular or satellite coverage, making it possible to equip lone workers with battery-powered satellite relay boxes that can be mounted on the ATVs themselves. The end result is better off-road protection in ultra remote locations.
At the end of the day, getting the most from your technology implementation requires upfront research and planning, combined with strategic application to ensure your connected devices work seamlessly and are easy to use. By avoiding some common technology implementation mistakes you can take your safety program from "good enough" to "great," creating a better employee experience and saving lives in the process.