Tibbett's Lumber Acquires Pensacola's D&M Truss
Date posted
November 15, 2022
Originally Published by: LBM Journal — November 7, 2022
SBCA appreciates your input; please email us if you have any comments or corrections to this article.
Florida-based Tibbetts Lumber Co. LLC has acquired the assets of Pensacola, Florida-based D & M Truss Co. as of Nov. 4, 2022.
The St. Petersburg, Florida-based multi-location building materials supplier has acquired all of the assets of the single-location, Pensacola, Florida-based roof and floor truss manufacturer.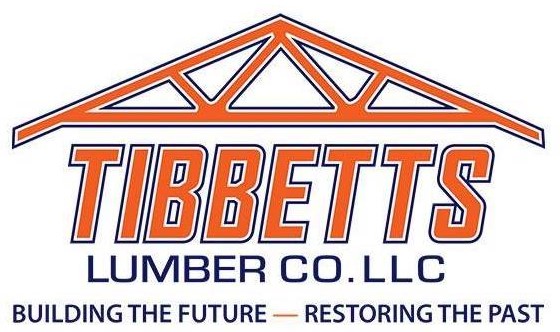 "Acquiring D & M Truss is incredibly exciting for our company. This opportunity to finally have a home in the Florida Panhandle has been years in the making! D & M Truss has an exceptionally talented team, an excellent name in the industry, and a broad geographic footprint that we look forward to servicing given our many long-standing relationships in this market and the opportunities we see," said Kyle Hooker, Tibbetts Lumber's executive chairman.
Tibbetts Lumber's Vice Chairman and CEO Russ Hallenbeck, commented, "The closing of D & M Truss now gives us the ability to serve key current and future customers across the entire Florida Panhandle region. This location also extends our service area into Mississippi and Alabama as well. These are exciting times for our growing company."
Tibbetts Lumber's Vice President of Sales, Tom Minick, shared, "We couldn't be more excited to begin paving long-term business relationships in the Panhandle of Florida and beyond. Our company excels in building partnerships within our service areas and we very much look forward to doing just that alongside our newly-acquired team in Pensacola."
Tibbetts Lumber serves regional and custom/semi-custom builders and remodelers with locations in St. Petersburg, Largo, Land O'Lakes/Tampa, Ocala, Crystal River, Lecanto, Palm Bay/Melbourne, Lehigh Acres/Ft. Myers, Englewood, and, newly-acquired Pensacola, Florida. Tibbetts' primary business lines include roof and floor trusses, lumber and building materials, interior and exterior doors, millwork and trim, windows, siding, and specialty items for new home construction and remodeling.
Tibbetts Lumber was started in 2009 by Hooker, his grandfather, Linton N. Tibbetts, OBE, and his family after their former company, Cox Lumber Co., was acquired by a subsidiary of The Home Depot in 2006. Cox Lumber Co. was originally purchased by Tibbetts in 1949 and operated 28 locations in Florida until the sale. Hooker and his family also own Cox Lumber Ltd., a sister company in the Cayman Islands, with two locations in Grand Cayman which include a truss plant, a door shop, a bent, cut, and tagged rebar operation, and two lumber yards.