US LBM's Howlin Wins SBCA Bracket Challenge
Originally Published by: SBCA Magazine — April 4, 2023
SBCA appreciates your input; please email us if you have any comments or corrections to this article.
Another NCAA men's basketball tournament is in the books and it was definitely the definition of "March Madness," with no team below a four seed in the Final Four. With 83 participants in this year's SBCA Bracket Challenge, competition for the top spot was fierce. With UConn holding off a late second-quarter push by San Diego State, their win propelled John Howlin, truss plant manager for Barrons Lumber, a division of US LBM, into the top spot with 1000 points!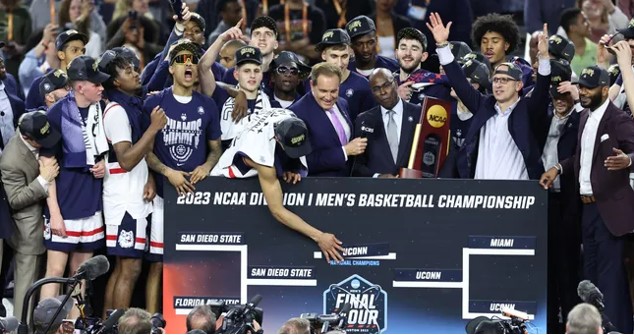 John expressed shock this morning over the win, acknowledging it was largely pure luck as he didn't have a specific reason he chose UConn to win it all. John says, "Honestly, I was following the women's bracket more as my son attends LSU. My interest was more focused on the LSU women's team and their run since my money and son go there." Apparently, John has a lot to celebrate this year.
Thank you to everyone who participated in the Bracket Challenge, we hope everyone joins in the competition again next year.