West Fraser BC Mill Has Massive Log Deck Fire
Date posted
September 21, 2021
Originally Published by: Yahoo News — September 17, 2021
SBCA appreciates your input; please email us if you have any comments or corrections to this article.
A fire at a log yard in northeastern B.C. continues to burn this morning after it was spotted Thursday afternoon.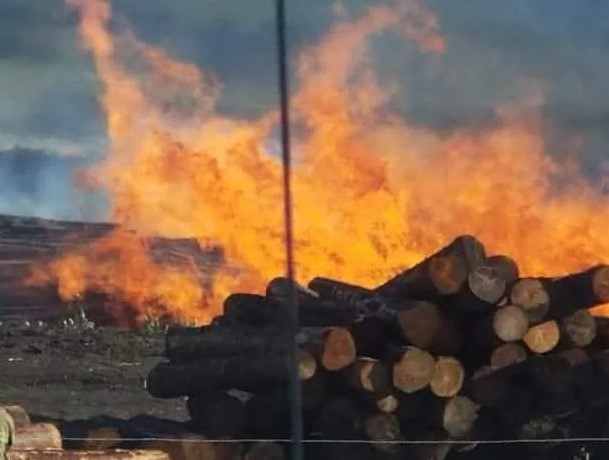 A fire burns in a log yard in Chetwynd, B.C. (Submitted - image credit)
At approximately 2:30 p.m., on Thursday, employees at the West Fraser mill in Chetwynd, B.C., noticed a fire burning among logs where they are stored, according to an email from a West Fraser spokesperson.
The company says firefighters, including those from the Chetwynd Volunteer Fire Department, remain on site and air support is currently being used to help extinguish the fire.
West Fraser said in a statement the mill itself is not at risk and that the fire has been contained to the log yard as firefighters from several area departments work to stop its spread.
Chetwynd Mayor Allen Courtoreille says two B.C. Wildfire Service helicopters equipped with water buckets were among the crews that responded.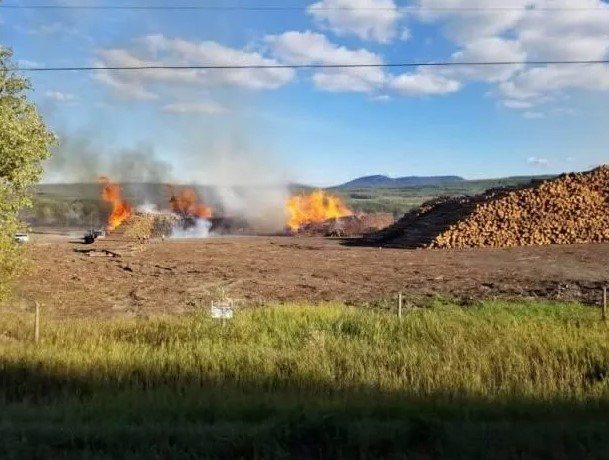 Submitted
Courtoreille, who saw the fire, said it was a big one.
"The flames itself were quite high. The rows of logs that sit there — they're approximately 20 to 30 feet high and the flames were up above that," he said.
Courtoreille says around 300 workers work at this particular mill, and that for now he is deferring to the company to handle requests for information.
West Fraser says an investigation into the cause of the fire and an estimate of the damage will begin when the fire is out.
North District RCMP say the fire is not considered suspicious.
The fire department declined to speak with CBC News Friday morning, and directed requests for information back to the company.