84 Lumber Gives $20K to Deserving Mother on National TV
Originally Published by: HBS Dealer — May 12, 2022
SBCA appreciates your input; please email us if you have any comments or corrections to this article.
84 Lumber recently appeared on the CBS Emmy Award-winning talk show The Talk to surprise a single mother of two with $20,000, in conjunction with Mother's Day.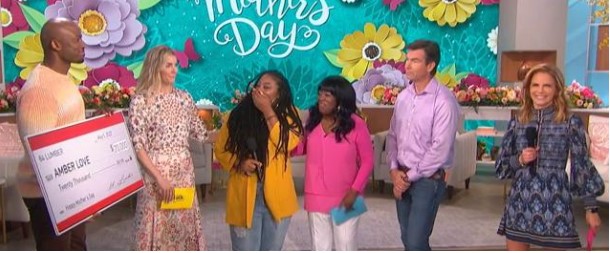 Amber Love, center, is surprised with a $20,000 donation from 84 Lumber on The Talk television show.
Amber Love and her two children have gone through difficult times, but it hasn't discouraged the mother from working hard, supporting her children, and giving back to her community.
Love works at her local Covenant House, which helps homeless youth and children. She considers herself a mother of not only her own two children, but also the 100 children at the Covenant House. 
She is referred to as "Mama" at work, and she brings a positive atmosphere wherever she goes. Love also opened her own candle business and constantly sacrifices herself to give her children the best, 84 Lumber said.
"When we heard Amber's story, we were so excited for the chance to honor her this Mother's Day," said 84 Lumber President Maggie Hardy Knox. "84 Lumber is all about working hard and giving back to our communities, and Amber shares those passions with us. We hope this donation makes a positive impact on her and her family."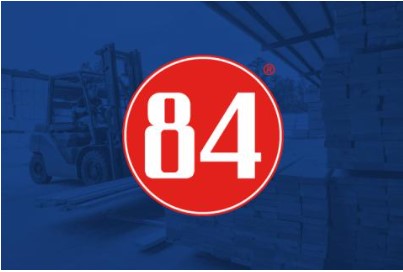 Amber shared her story on THE TALK, where she was also surprised with the $20,000 check from 84 Lumber. To view the surprise, click here. 
84 Lumber has donated millions of dollars to various charities and people in need every year. 
Based in Eight Four, Pa., the lumber and materials dealer operates more than 250 stores, component manufacturing plants, custom door shops, custom millwork shops, and engineered wood product centers in over 30 states. 
Earlier this month, the company donated $25,000 to the Roc Solid Foundation. The foundation builds playsets for children battling cancer.