84 Lumber Owner Shares Their Approach to Company Culture
Originally Published by: WSJ — June 23, 2023
SBCA appreciates your input; please email us if you have any comments or corrections to this article.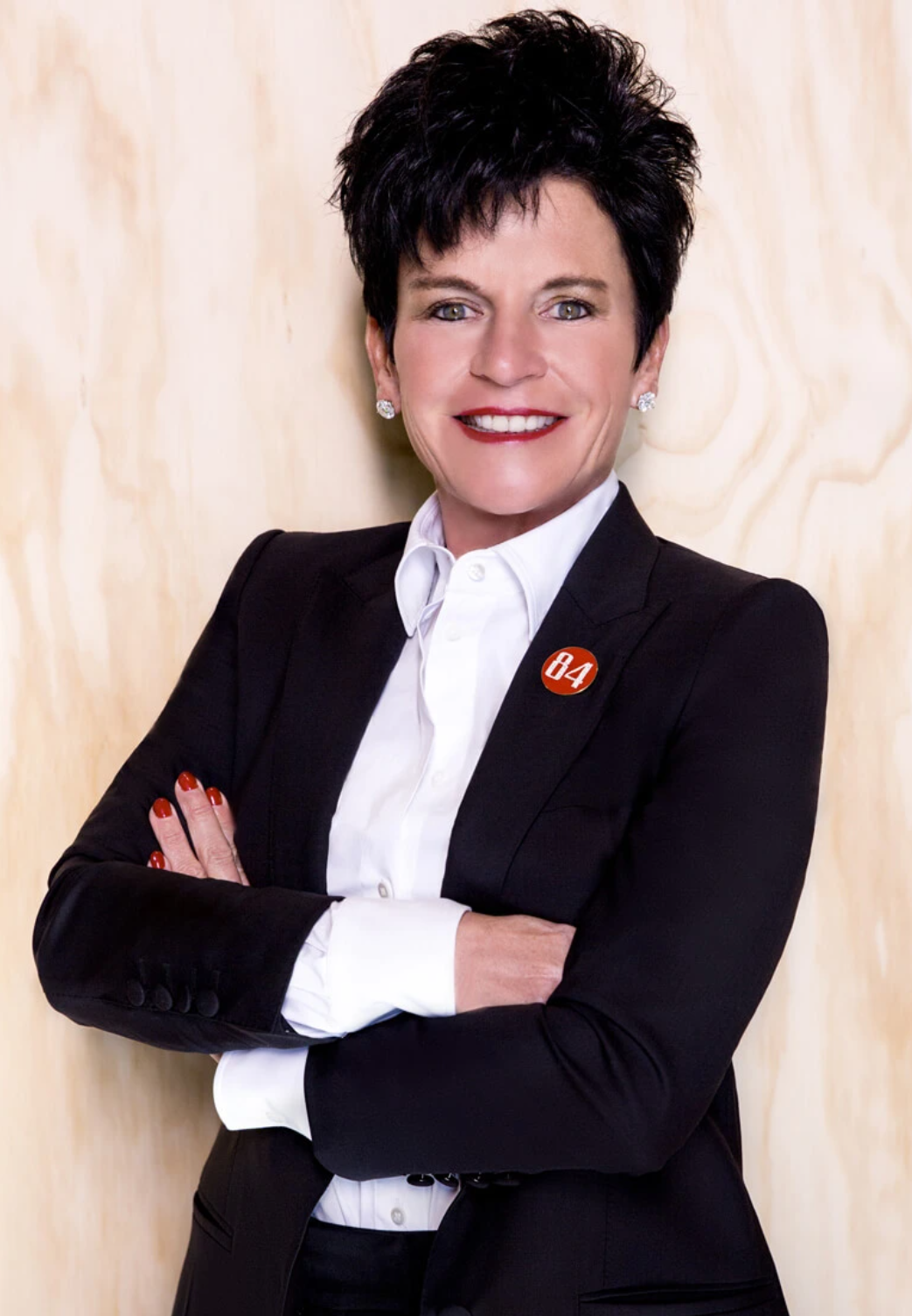 If there's one thing 84 Lumber knows about, it's building something of quality that lasts a long time. That's true whether the something is a single-family house or a strong company culture.
Founded almost 70 years ago, 84 Lumber has grown into the largest private supplier of building materials in the United States. Today, the company, which is headquartered in Eighty Four, Pennsylvania, boasts 310 facilities in 35 states. Last year, it doubled its revenues to $9 billion.
Maggie Hardy, owner and CEO, who took over from her father in 1992, explains how 84 Lumber has kept going strong, even during tumultuous times, by building a family-like culture that brings together associates, vendors and customers.
Q: You have received numerous awards for having one of the country's best workplaces. How do you create a good workplace today, especially as the world of work is undergoing such radical change?
Maggie Hardy:
We focus on creating opportunities for our 7,000 associates so they can develop and grow with us. In our environment, the store manager is the person who embraces the culture and passes it on to their associates. The average tenure of our managers is 18 years. I would say 99% of our managers started as manager trainees.
When you start as a manager trainee and become a general manager, you have a lot of empathy for the people you work with every day. It's not unusual for a manager to pitch in on anything from making a sales call to visiting a jobsite. Working side by side, managers become close to the associates, and then they naturally get close to the customers. This creates a family-type environment.
We have a yearly awards ceremony where we honor the top performers in our company. At this year's event, even though the managers were receiving awards, all of them talked about their responsibilities to the associates. One manager said, "You're a parental figure to some of the next generation. You have to be there for them and walk them through some of their life decisions."
Q: Many privately held companies keep information close to the vest. Why do you put such an emphasis on transparency?
Hardy:
We bring transparency to everything—to our associates, our customers and our vendors. We all work together.
We had a rough spot in our industry from 2008 to 2011, which we just call "those times." In the average year there are one million single-family homes built in the United States. In 2009 only 380,000 were built. We are a privately held company, so we don't have to share information with anyone. But we opened up our books to vendors and were very candid with associates about what was going on with the company.
That level of transparency is a sincere form of honesty, and it strengthens a relationship over time. We have been working with some of our vendors for 50 years and we are committed to them. A lot of companies talk about being a family. You show you are a family by your actions and how you treat people.
Q: How do you ensure you are providing the products and services customers want?
Hardy:
When I assumed leadership at 84, I visited stores, listened to our associates and customers and found out what each individual market needed to be successful. We created an outside sales program with associates who meet builders. Our stores vary in products and services based on the specific needs of our customers in each market. The products and services builders need in, say, Florida can be very different from what they need in California, Massachusetts or Michigan.
This culture also breeds creativity and new ideas. It's an entrepreneurial spirit. A store manager runs his own business and with that comes freedom and the ability to create change and implement programs and services.
Q: Instead of growing by mergers and acquisitions, you greenfield new locations. Why do you take this approach?
Hardy:
Prior to me becoming CEO of 84 Lumber, my father focused on the quantity of stores. Today, we grow our presence through real analysis and the quality of the need for a store. We are looking at housing starts, growing markets and changing needs in markets. This year, we are opening new locations in Stockton, California, Denver, Colorado, and Greeley, Colorado, as well as relocating existing stores to larger facilities and opening component plants.
We also look at providing additional services for our customers such as engineered wood products, installed sales and door shops. We want to make our customers more efficient so they can be more productive. By using the greenfield method, we build everything from the ground up, and are able to keep our amazing culture intact.
Q: Philanthropy is part of 84 Lumber's DNA. What are some of the things you care about most?
Hardy:
Each year, we donate millions of dollars to charitable organizations nationwide. For example, over the last several years, we've worked closely with the Fisher House Foundation, which provides temporary housing for friends and family of those being cared for at a nearby Veterans Affairs hospital.
We actively recruit veterans, who are a good fit for 84 Lumber because of the teamwork atmosphere. As one of our veteran employees put it, "We help out one another, try to uplift people and have a job to do every single day." I'm extremely proud of our people for how much strength and dedication they show day in and day out. It's incredible and inspiring.