A-1 Industries Wins Manufacturer of the Year Award
Originally Published by: A-1 Industries — June 20, 2022
SBCA appreciates your input; please email us if you have any comments or corrections to this article.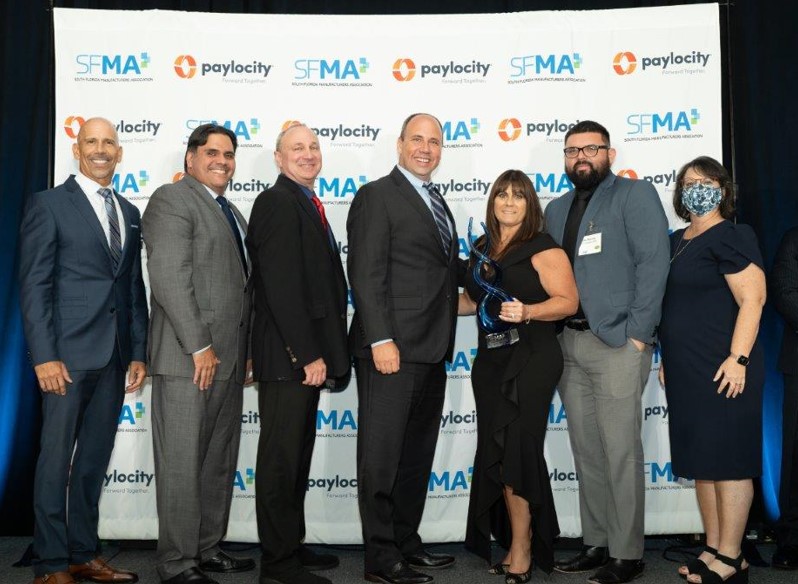 A-1 Industries of Florida, Inc. ("A-1"), a leading manufacturer of pre-engineered wood trusses, is excited to announce that it has received the prestigious 2022 Manufacturer-of-the-Year Award for manufacturing companies with over 150 employees. The criteria for the award is based on a juried assessment under the Baldridge Performance Excellence Program.
Each year the South Florida Manufacturers Association ("SFMA") recognizes manufacturing companies that demonstrate best in class in all facets of their business in the areas of leadership, strategy, customers, workforce, operations, and knowledge management. On June 16th, at the 43rd Recognition of Excellence Awards Ceremony in Davie, Florida, A-1 was recognized as the 2022 Manufacturer-of-the-Year, with several companies participating representing a wide range of industries, and A-1 being one of only two companies nominated on the Treasure Coast.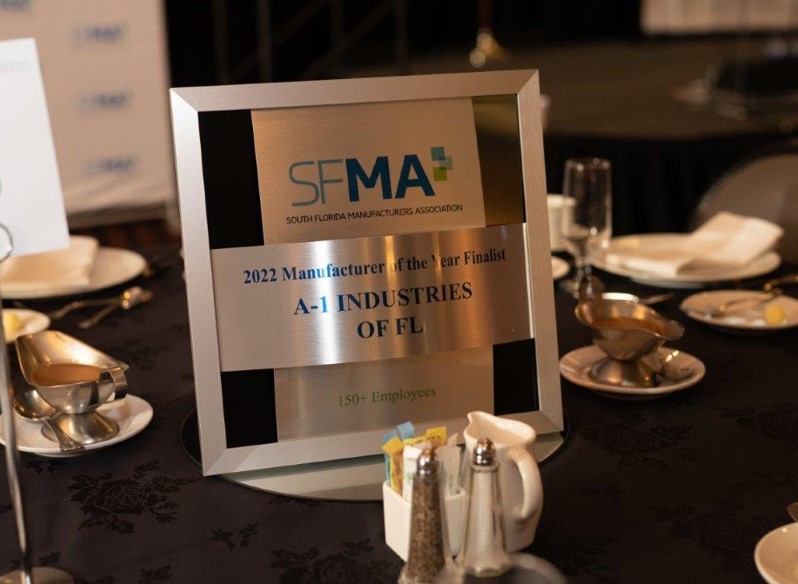 "We are extremely honored to receive this recognition, in addition to winning Best Places to Work™ in St. Lucie County in 2021" said John Herring, President and CEO. "It takes an entire team, and this award validates the flexibility, adaptability and resiliency of our employees and their continued focus on meeting the needs of our customers; a team that our peers recognize as one of the best in the industry."