Are Canadian Lumber Tariff Negotiations Moving Forward, or Standing Still?
Originally Published by: HBS Dealer — June 23, 2022
SBCA appreciates your input; please email us if you have any comments or corrections to this article.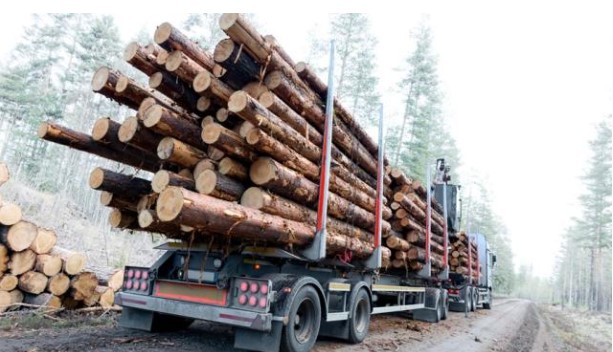 What's ahead for U.S. tariffs for Canadian softwood lumber imports depends on who you talk to.
U.S. Trade Representative Katherine Tai testified yesterday at a hearing before the U.S. Senate Committee on Appropriations' Subcommittee on Commerce, Justice, Science, and Related Agencies regarding the Biden Administration's trade priorities for fiscal year 2023.
Tai stated that the Biden Administration was "open and interested" in negotiating a new Softwood Lumber Agreement with Canada to replace the previous agreement which expired in 2015.
But on the same day, Treasury Secretary Janet Yellen said the Biden administration will not cut tariffs on Canadian lumber to fight inflation.
Yellen's remarks, reported by Reuters, were made while speaking with reporters during a visit Rosebud Sioux Tribe reservation in South Dakota.
Earlier this year, the U.S. Department of Commerce reduced duties on Canadian softwood lumber imports from 17.9% to 11.64%.
Both the National Lumber and Building Material Dealers Association (NLBMDA) and the National Association of Home Builders (NAHB) have urged the Biden administration to renew talks with Canada regarding softwood lumber imports. The associations have said lowering tariffs could have a positive impact on housing affordability and the supply chain.
Yellen's comments did not sit well with the NAHB.
Jerry Konter, chairman of the National Association of Home Builders (NAHB) and a home builder and developer from Savannah, Ga., issued the following statement after Reuters reported a lack of action from the United States:
"NAHB is extremely disappointed that the Biden administration is turning a blind eye to America's housing affordability crisis by refusing to eliminate tariffs on Canadian lumber at the same time it is considering rescinding tariffs on a wide range of Chinese goods to curb inflation. Tariffs act as a tax on American consumers and the lumber tariff is particularly onerous, given that it has contributed to unprecedented lumber price volatility that has sharply raised the cost of housing at a time when housing affordability is already at a more than 10-year low.
"Lumber tariffs affect millions of American home buyers and home owners. If the administration is truly interested in providing U.S. citizens relief from high inflation by removing costly tariffs, it should ensure that Canadian lumber is among the tariffs it targets for elimination."
But Tai says the Canadian government must address U.S. concerns relating to the subsidization of Canadian lumber producers before any agreement can be reached.
None the less, the NLBMDA said Tai's statement is a step in the right direction.
"NLBMDA is encouraged by the Biden Administration's willingness to go on the record in support of renewed softwood lumber negotiations with Canada," said NLBMDA President and CEO Jonathan Paine. "Over the last several months, NLBMDA has had numerous discussions with the White House on the importance of resolving the softwood lumber dispute and we are pleased Ambassador Tai has expressed interest in engaging Canada on this critical issue."
Paine added, "Now, the Biden Administration must back up their words with action by negotiating a fair agreement with Canada that reduces tariffs and brings stability to the pricing and availability of softwood lumber. While NLBMDA understands the delicate nature of negotiations on both sides of the border, a new softwood lumber agreement is urgently needed to help address ongoing supply chain disruptions and affordable housing challenges in North America."
The NLBMDA said it will continue to prioritize this issue with the Biden Administration and recently discussed the matter with Canadian representatives.
Last month, the NLBMDA issued its top priorities for 2022 and listed the renewal of Softwood Lumber Agreement (SLA) between the United States and Canada is needed to allow for the continued stable product supply of softwood lumber for retailers, home builders, and consumers.