BCMC 5K Run/Walk 10th Anniversary
Date posted
September 13, 2021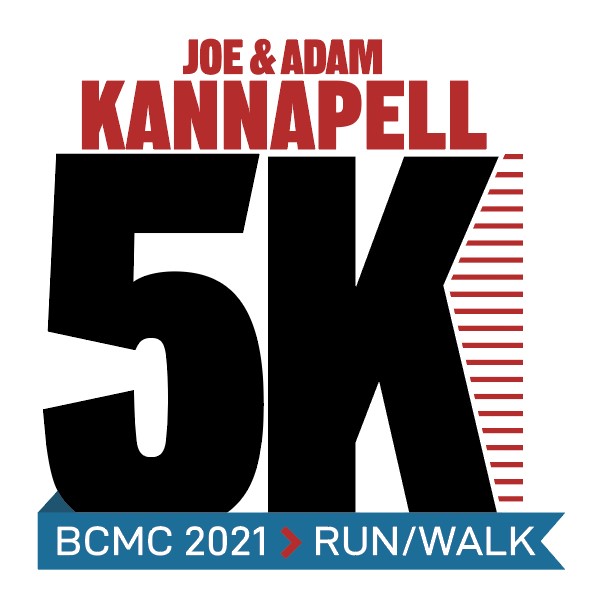 On the last morning of BCMC, I realized that I had seen nothing of the show's beckoning surroundings. Only meeting rooms, restaurants, and hotels. So, I stepped into the darkness and stumbled upon an intriguing riverside trail. After a few miles, I realized that I had left the show stress far behind. That was at BCMC #2, in Reno, Nevada, in 1981. Today, after logging hundreds of miles at BCMCs, with many dozens of industry stalwarts, I have been honored to have this show staple become the "Joe and Adam Kannapell 5k".* Though I have been retired since January 2021, I am returning to Omaha this year to enjoy yet another 5k, with the fervent hope many more will follow my journey.
What started out as an individual experience long ago, soon became a group ritual, mainly over the course of multiple 1990s shows in Louisville, Kentucky. Though the terrain was nothing like Reno's, we found that we could cross the nearby Ohio River and escape the downtown. By 1998, increasing numbers of us found this Brooklyn Bridge prototype, spanning that same river, 100 miles upstream in Cincinnati, Ohio. Thereafter, bridges and rivers became a recurrent theme on BCMC routes.
As show attendance grew in the new millennium, so did the number of morning run participants. By 2010 in Charlotte, the group became large enough to earn a spot on next year's agenda. At that inaugural event in Indianapolis, nearly 50 runners enjoyed a parklike course along the White River, passing NCAA's National Headquarters and finishing at the Indiana State Capitol. And since then, we've traversed the Riverwalk in San Antonio, skirted the mighty Mississippi in New Orleans, and twice jogged along the Milwaukee River. This year we'll continue our trek in Omaha, crossing over the Missouri River into Iowa on yet another beautiful new bridge.
More important than the scenery, though, is the camaraderie we experience, and the great cause we've been supporting, Operation Finally Home. Over the years, many industry leaders have affirmed their commitment to the event. Former SBCA President Rick Parrino has participated in the 5k every year. And incoming president, Gene Frogale, has engaged folks from all ranks of his company. Tim Young, his design manager, stresses the mind-clearing benefit of "getting outside and seeing a different part of the country every year."
No matter whether you walk or run, you'll gain a similar physical benefit. And you'll compound that benefit if you carry the experience forward into your everyday life. Just before the last BCMC, I found that a smart watch can provide a great encouragement to do so. For the last year and a half, my Apple watch has kept track of every physical activity I undertake, and even encouraged me to do more. Now I can scroll back to October 24, 2019, on my iPhone, find my time for the BCMC 5k in Columbus, and determine my goal for this year's event.
Let's bring record numbers to the BCMC 5k, benefitting a fine cause, and inspiring many more to "get out and get away."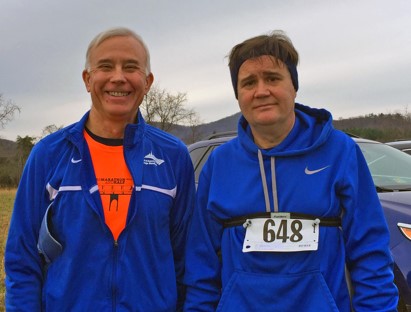 I was doubly honored when I learned that my late son, Adam, was included in the BCMC's 5k title. Adam was my running buddy during his adolescence but was struck down by serious mental illness for over 20 years. Yet somehow, he summoned the desire to return to running with me in 2012. Incredibly, he gave up smoking and began regaining his old self. In the following eight years he ramped up his fitness and his mental acuity, completing six marathons, 75 triathlons, and 14 Ironman events. Sadly, in July 2020, on a steep ascent on a trail run, Adam succumbed to cardiac arrest. Though we miss him terribly, we believe running gave him new life, and that walking or running can do the same for BCMC 5k participants.
by Joe Kannapell