BFS 2021 Q3 Sales Increase 140% to $5.5B
Date posted
November 9, 2021
Originally Published by: HBS Dealer — November 4, 2021
SBCA appreciates your input; please email us if you have any comments or corrections to this article.
Builders FirstSource reported third quarter sales increased 140% to $5.5 billion, driven by the company's merger with BMC, commodity inflation, and organic growth.
Core organic sales increased 16.1%, excluding commodity inflation and acquisition impacts. Acquisitions, excluding the BMC merger, provided 8% sales growth.
Commodity inflation contributed a 38.6% increase in net sales, the company reported.

The Dallas, Texas-based company also posted a net income of $613 million for the period. Builders FirstSource reported a pro forma net income of $130.8 million for the same period a year ago.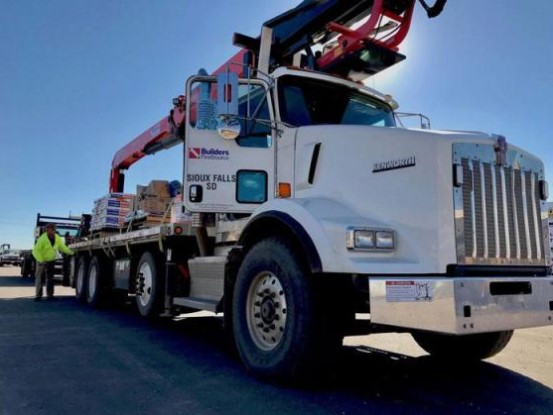 During the quarter, Builders FirstSource repurchased nearly 11 million shares of its common stock at an average price of $52.74, for a total cost of approximately $578 million.
Looking ahead, Builders FirstSource expects 2021 year-end net sales to grow to a range of $19.3 billion to $19.8 billion or approximately 51% to 55% over 2020 combined pro forma net sales of $12.8 billion.
The pro dealer was active in the third quarter, both selling and acquiring assets.
In July, the company sold its Easter U.S. gypsum distribution business to L&W Supply for $76.2 million.
In September, BuildersFirst Source acquired California TrusFrame, LLC (CTF) for $193.4 million. Prior to the move, CTF was the largest independent producer of value-added building products in California. CTF reported trailing twelve months' sales of approximately $143.2 million as of July 31, 2021.
Additionally, Builders FirstSouce acquired the Apollo software assets from construction technology startup Katerra for approximately $4.5 million. The Apollo platform provides design collaboration and workflow, construction budgeting and scheduling, and field task assignment with mobile functionality.
BuildersFirstSource operates about 550 locations in 39 states.