BFS CEO Rush Predicts Stronger Housing Market
Originally Published by: HBS Dealer — May 18, 2023
SBCA appreciates your input; please email us if you have any comments or corrections to this article.
In his first national interview since being named CEO of Builders FirstSource, Dave Rush discussed the housing market and his company's rising stock price with CNBC.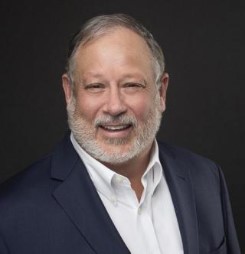 Dave Rush
While discussing the current housing landscape, Rush told CNBC that the market is "underbuilt" and there is room for optimism.
Referring to the first quarter of 2023, Rush said, "As (mortgage) rates inched down, home buyers returned to the market."
"Customers are out there looking for product and the appetite in general over the long term is strong," Rush said.
Rush also noted that Builders FirstSource's home builder customers are seeing better results than they initially forecasted.
Looking ahead, Rush said Builders FirstSource expects housing starts to be down between 10% to 20% for the full year.
"But that's better than we expected," he told CNBC.
Rush was named interim CEO of Builders FirstSource in November 2022 before being officially appointed as the company's top executive and a member of the board of directors in January.
Based in Dallas, Texas, Builders FirstSource is the nation's largest prodealer with more than 560 locations in 42 states. The company reported sales of $3.9 billion for the first quarter of 2023.
During the interview with CNBC, Rush noted that the company's "modernization strategy" including value-added products, new builder solutions, and acquisitions has provided a lift.
"You're seeing that strategy play out," the CEO said.
Rush discussed Builders FirstSource initiatives for 2023 and beyond in Las Vegas earlier this year.
Click below to watch CNBC's full interview with Builders FirstSource CEO Dave Rush.