BFS Exec Discusses Investment in Automation
Originally Published by: HBSDealer — June 29, 2022
SBCA appreciates your input; please email us if you have any comments or corrections to this article.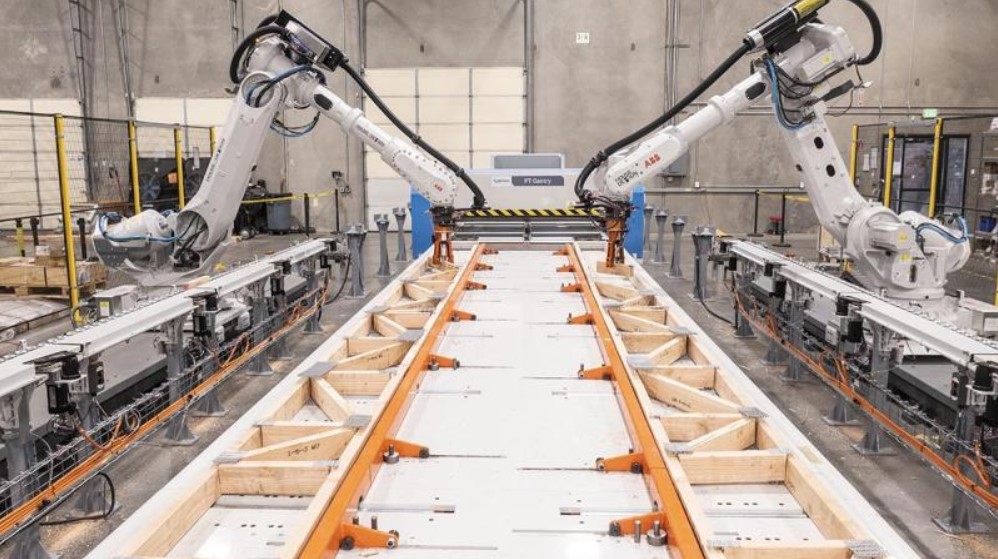 Builders FirstSource plans to bring high-tech automation to eight more locations in 2023.
A plan to expand Builders FirstSource's fully-automated robotic manufacturing systems was announced recently—a move that will bring the technology to eight more locations by the end of 2023. The high-tech workings of robots in truss plants—already in place at two BFS operations—make for more than just science-fiction-come-to-life video; they mesh with the nation's largest prodealer's investments in the future of the lumber industry.
Mike Farmer, president of commercial operations for Dallas-based Builders FirstSource shared thoughts with HBSDealer on robots, their impact on humans, and the role of technology in the LBM industry.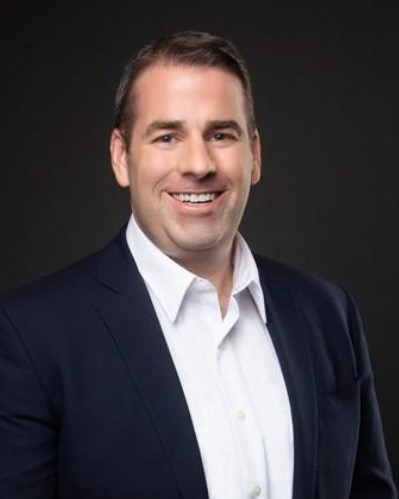 Mike Farmer, Builders FirstSource
On the big idea behind plans to expand automation in BFS plants:
"Simply put, it's an effort to find ways to improve on quality, speed and cost in our industry. We asked ourselves, 'How can we make things faster for our builders, more repeatable and higher quality and look for ways to reduce cost?' By improving the technology side through our design solutions and improving our ability to produce more in our plants with robotic type solutions, we believe we can help make the dream of home ownership more obtainable for people."
On the impact of automation on human jobs:
"This technology requires less labor, but it's in a business that we've traditionally struggled to obtain labor for a very, very long time. A real benefit of this technology is that it allows us to run multiple shifts in a simpler format as well. Instead of running one shift and struggling to find enough labor to fill it, now with the robotics we can run two and a half shifts with due to the lower labor needs.
"Another piece that's a big value of these systems is safety. I don't know if you've ever picked up a truss plate, but they're pretty sharp. In a truss plant, there's a lot of moving up and down on a table. These robotics help a lot from a safety perspective. Our team members who are out working in a truss plant around these robotic lines are taking on different responsibilities that require less safety risks."
On how technology investments are working together:
"We've invested quite a bit since last year's acquisition of Paradigm [a digital platform that helps customers build more efficiently], and we've got a whole team that's working to speed up and improve takeoffs through automation and through AI, and looking for ways to help speed up the builders' process around understanding what their costs are going to be and creating a digital twin for a house. Making changes to house plans is much easier to do than it has been in the past, which streamlines the process through design and construction phases."
On comparing the BFS robotic system from Idaho-based House of Design to other cutting-edge manufacturing systems in the LBM industry:
"House of Design is the only US automated robotics that we're aware of with this kind of scale. That's one of the reasons we chose to partner with them – to make a larger investment in their capacity to produce for our plants. We've got very good partners in the other parts of our business, but from a robotics perspective, they're the furthest along that we're aware of in this category."

On the rise of off-site manufacturing in general:
"We've seen continued adoption of off-site manufacturing, especially in truss plants. When you look at wall panels and READY-FRAME [the BFS precision, pre-cut framing package that's delivered to the job site ready to assemble], that's another area that's started to grow pretty nicely. Getting labor on the job sites is not easy. Where we can find ways to use technology and automation to remove the need for labor on the job site, it's proven to be very helpful."
On the environmental impact of precision automation:
"We all know the cycle time value of offsite manufacturing, along with the consistency and the quality it yields. But there also is an environmental impact of the waste savings, and the amount of trees that needs to go into a house. We actually have a tree counter on our website that tracks how many trees we have saved—our calculations show since 2019 about 3.7 million trees were saved by using components and READY-FRAME to build a house versus traditional stick framing. There's a pretty significant impact."