BFS Reports Q1 2022 Sales Grew 36.1%
Originally Published by: HBS Dealer — May 10, 2022
SBCA appreciates your input; please email us if you have any comments or corrections to this article.
Builders FirstSource reported first quarter sales soared 36.1% to $5.7 billion compared to first quarter 2021 sales of $4.2 billion, marking a new company record.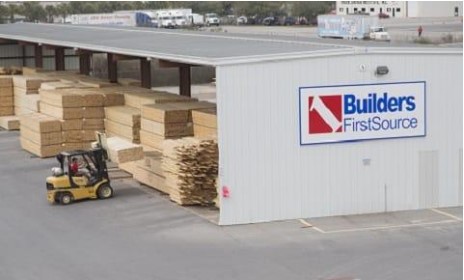 The Dallas, Texas-based building materials and lumber distribution giant said the increase in sales was driven by double-digit core organic growth, commodity inflation, and acquisitions.
Core organic sales increased by 15.%, commodity price inflation contributed 12.8% to net sales and acquisitions contributed net sales growth of 8.3%.
The company also reported that core organic sales in value-added products grew by an estimated 30.8% compared with the prior-year period.
Sales to single-family construction increased 16.6% for the quarter while Builders FirstSource saw a 9.5% rise for repair and remodel sales and 10.2% for multifamily.
The dealer's net income for the period was $639.6 million compared to a net income of $172.6 million in the first quarter of 2021.
On April 1 Builders FirstSource acquired both the Texas Panel Truss and East Panel Truss businesses (Panel Truss), for an aggregate of approximately $150 million, subject to certain closing adjustments. Panel Truss is a provider of building components to the single and multifamily markets throughout the South and Southeast.
The Panel Truss businesses had approximately $138 million in sales in 2021.
Also on April 1, the company acquired Valley Truss Co., Inc. for approximately $30.5 million, subject to certain closing adjustments. Valley Truss is a provides building components to the single and multifamily markets in Boise, Idaho.
Valley Truss sales were approximately $26 million in 2021.
Builders FirstSource operates about 565 locations in 45 states. In January 2021, Builders FirstSource merged with BMC Stock Holdings, creating the largest prodealer in the industry.