BlueLinx Acquires Vandermeer Forest Products
Date posted
October 11, 2022
Originally Published by: HBS Dealer — October 4, 2022
SBCA appreciates your input; please email us if you have any comments or corrections to this article.
BlueLinx Holdings has acquired Vandermeer Forest Products, a privately-held wholesale distributor of building products, for $67 million.
The deal includes $3.6 million for the distribution facility and real estate in Spokane, Wash. and $63.,4 million for the business.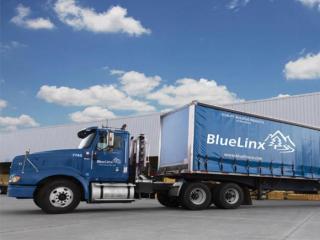 Vandermeer's trailing 12-month sales were just over $150 million, BlueLinx said.
Vandermeer was founded in 1972 and serves more than 250 customers across the Pacific Northwest, Alaska, and Hawaii along with British Columbia and Alberta, Canada. The company maintains distribution facilities in Kent, Spokane, and Marysville, Wash
"We are excited to welcome Vandermeer's employees to the BlueLinx team," said Dwight Gibson, president and CEO of BlueLinx. "This acquisition is well-aligned to our specialty product growth strategy, gives us a meaningful growth platform in the Pacific Northwest, a stated strategic priority, and is consistent with our disciplined approach to capital allocation.
The move also gives BlueLinx a footprint that spans coast-to-coast while providing distribution access to all 50 states. This includes direct access to Seattle and Portland, two of the fastest-growing U.S. metro areas in the United States.
Notably, there is no operational overlap, and our team has developed a robust integration plan to drive commercial and operational synergies," Gibson added while noting, Even after funding this transaction with cash on hand, our financial position remains strong with low net leverage and ample liquidity to support future value creation."
"We are thrilled to join BlueLinx, a company whose performance-based culture closely aligns to what we have built at Vandermeer over the last 50 years," said Dave Staudacher, president and CEO of Vandermeer Forest Products. "We believe its scale, private label products, broader specialty product offering, and operating efficiencies make BlueLinx the ideal buyer of Vandermeer and we are excited to become part of this next chapter of growth at BlueLinx."
First Hill Securities, LLC served as financial advisor and Ryan, Swanson & Cleveland PLLC served as legal advisor to Vandermeer Forest Products in conjunction with this transaction.
Kilpatrick Townsend & Stockton LLP served as legal advisor to BlueLinx Holdings.
Click here for a BlueLinx presentation about the acquisition.