Carter Lumber Division Adds Huge Virginia Warehouse
Originally Published by: HBSDealer — June 29, 2022
SBCA appreciates your input; please email us if you have any comments or corrections to this article.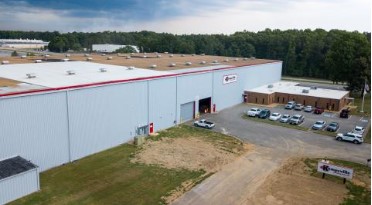 Kempsville Building Materials' new 18-acre site in the Richmond, Va. market.
Kempsville Building Materials has completed the addition of a new facility near Richmond, Va.
Situated on 18 acres with a 120,000-square-foot warehouse, Kempsville said the new facility will allow it to better serve professional builders in the region.
The property and warehouse is strategically located in the Airport Industrial Park in Henrico, Va.
Kempsville Building Materials, with 50 employees in the Richmond Market, has served professional builders for the past 10 years out of two smaller locations.
But continued market growth prompted Kempsville to consolidate the two existing locations into this new, larger facility.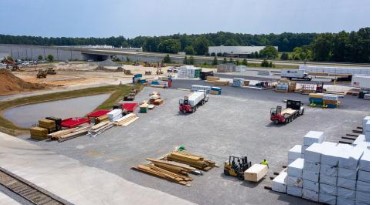 Another view of the new Kempsville Building Materials site.
"This facility uniquely positions us for growth in a market that ranks as one of the nation's 'Top 50 Best Places to Live'," said Greg Harrell, vice president of sales for Kempsville Building Materials.  "With our commitment to partnering with our customers for their future growth, we invested in this location to be able to service the expanding needs of our loyal customers in the Richmond Metro area."
Harrell noted that the location's larger footprint and warehouse space will also allow the company to add 10 more employees in the near future.
Kempsville Building Materials is a division of the Carter Lumber Company and currently operates eight locations and two manufacturing facilities in Virginia and North Carolina.
Based in Kent, Ohio, Carter Lumber operates more than 170 locations.