CCA Promotes Gauger to VP Component Design
Editor's Note: Howard Gauger currently serves on SBCA's Board of Directors and is chair of SBCA's Engineering & Technical Committee.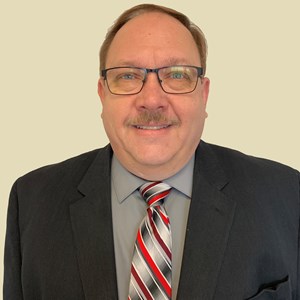 It is our pleasure to inform you that Howard Gauger has been officially appointed to the position of Vice President of Component Design for R & D Thiel/CCA-IL in charge of the engineering of all building components produced in our plant.
In a related organizational change Chris Diedrich is promoted to the position of Truss Engineering Manager and will continue to report to Howard.
Howard's CCA career commenced 29 years ago when he was hired as a Truss Engineer supporting the Winter Haven Operation. Soon thereafter, Howard transferred to the Belvidere Operation and was promoted to Truss Design Manager coinciding with the 1996 plant start-up.
Howard's knowledge of our component products is impressive to say the least. In addition, his knowledge of our industry is second to none as he keeps CCA visible and connected by serving as a "Director Representing Chapters" in the leading organization in the component manufacturing industry the "Structural Building Components Association (SBCA)".
Howard has a great team that will continue to support him in his new capacity.
Howard and Chris's promotions are effective immediately. In closing, please join us in congratulating and recognizing these two critical contributors for their many past deliverables to the organization and many more to come as we proceed forward as leaders in our industry.