Chart: Veteran Construction Employment Rises
Date posted
April 26, 2023
Originally Published by: NAHB — April 18, 2023
SBCA appreciates your input; please email us if you have any comments or corrections to this article.
According to the latest Employment Situation of Veterans report released by the U.S. Bureau of Labor Statistics, the share of employed veterans working in the construction industry increased to 6.5% in 2022–the second consecutive annual increase. The share has climbed 0.6 percentage point since 2020 and is just one-tenth lower than the most recent peak reached in 2019.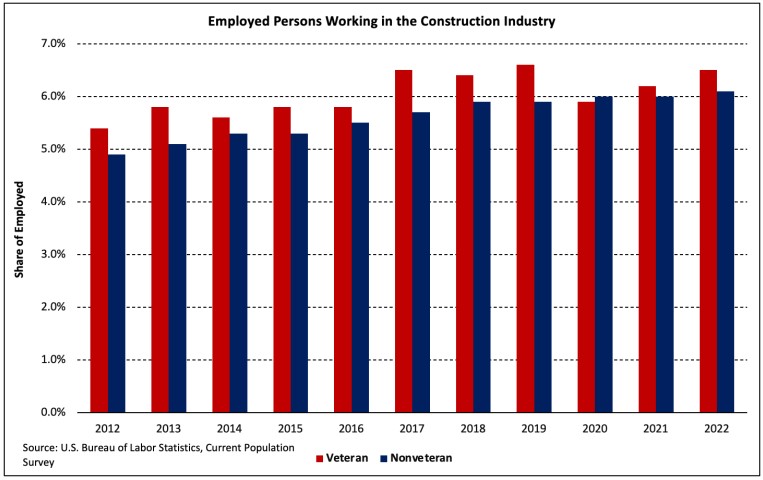 "Management, business, and financial operations" and "professional and related" occupations made up the largest share of veterans' occupations, accounting for 43.3% of employment. The only other occupations that made up more than 10 percent were "transportation and material moving" and "services" occupations. Construction and extraction jobs made up 5.8% of the total.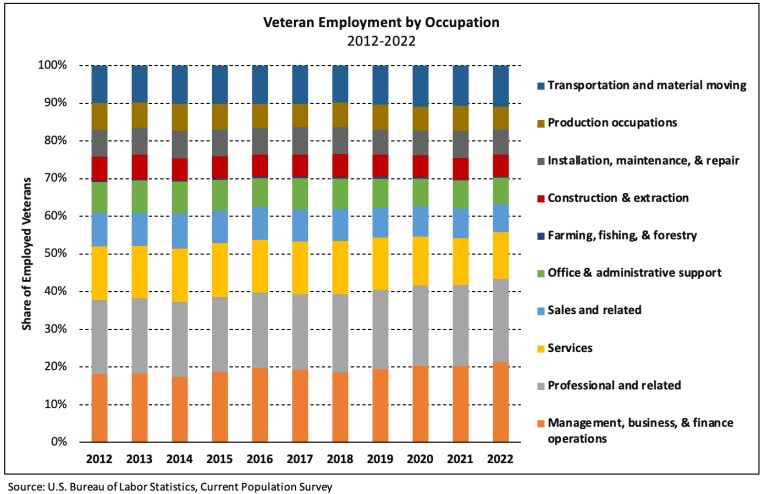 The unemployment rate for all veterans declined from 4.4% in 2021 to 2.8% in 2022. The average unemployment rate among veterans was the same for men and women, in contrast to 2021 when the rate for women was 0.2% less than that of males. Since 2000, the annual unemployment rate among veterans has averaged 0.6% higher for women than men.