Charts: Homebuyers Now Heavily Favoring New Construction
Date posted
April 29, 2021
Originally Published by: NAHB — April 28, 2021
SBCA appreciates your input; please email us if you have any comments or corrections to this article.
A recent post revealed that 16% of adults are planning a home purchase in the next 12 months. Among that group of prospective buyers, 42% are looking to buy a newly-built home and 30% an existing home. A year earlier, in the first quarter of 2020, only 24% of buyers reported a preference for new homes, while 40% were looking for an existing home. These changes provide evidence that a growing number of buyers are looking specifically at new home construction from the onset of their home search.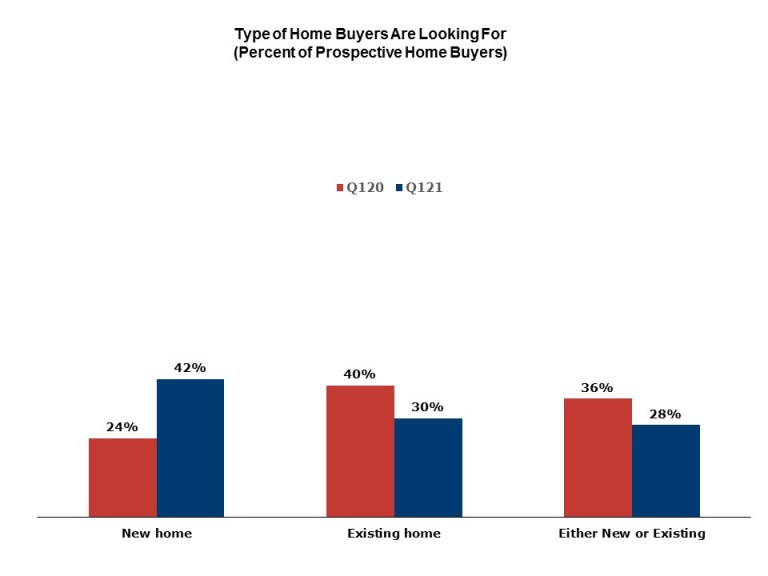 When broken down by generation, a majority of Millennial buyers (56%) would prefer a new home, the most of any generation. In contrast, 44% of Boomers and 41% of Gen Z buyers are looking for an existing home. Regionally, in the Northeast and West, a majority of buyers would prefer a new home. In the Midwest, on the other hand, 41% are looking for an existing home.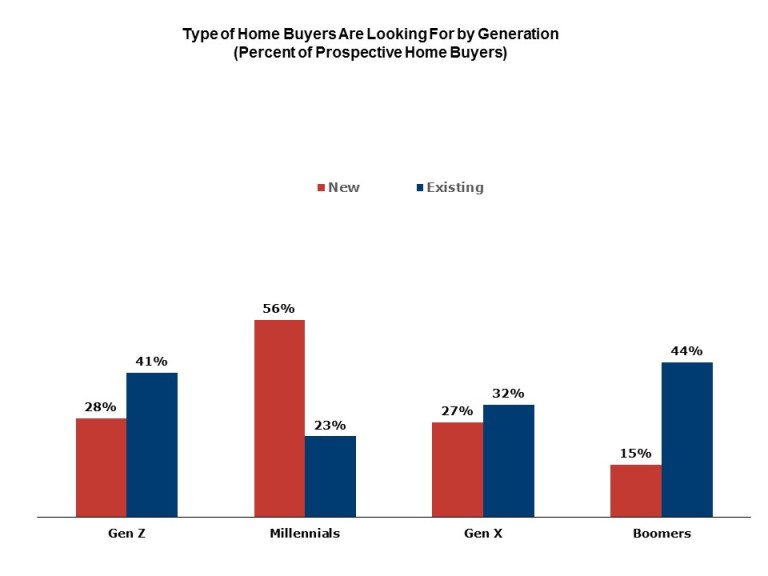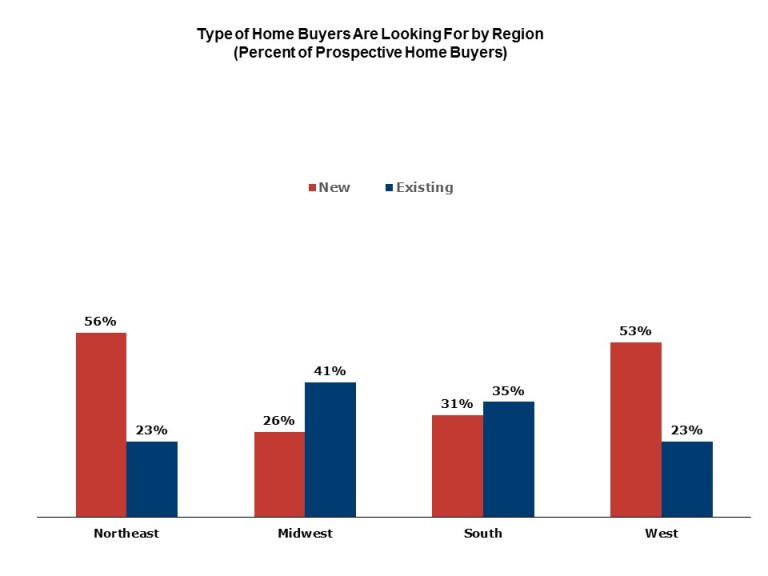 * The Housing Trends Report is a research product created by the NAHB Economics team with the goal of measuring prospective home buyers' perceptions about the availability and affordability of homes for-sale in their markets. The HTR is produced quarterly to track changes in buyers' perceptions over time. All data are derived from national polls of representative samples of American adults conducted for NAHB by Morning Consult. Results are not seasonally adjusted due to the short-time horizon of the series, and therefore only year-over-year comparisons are statistically valid. A description of the poll's methodology and sample characteristics can be found here.