Construction Group Takes Swift Action on Proposed COVID Standard
Date posted
October 13, 2021
Originally Published by: SBCA Magazine by Sean Shields — October 13, 2021
SBCA appreciates your input; please email us if you have any comments or corrections to this article.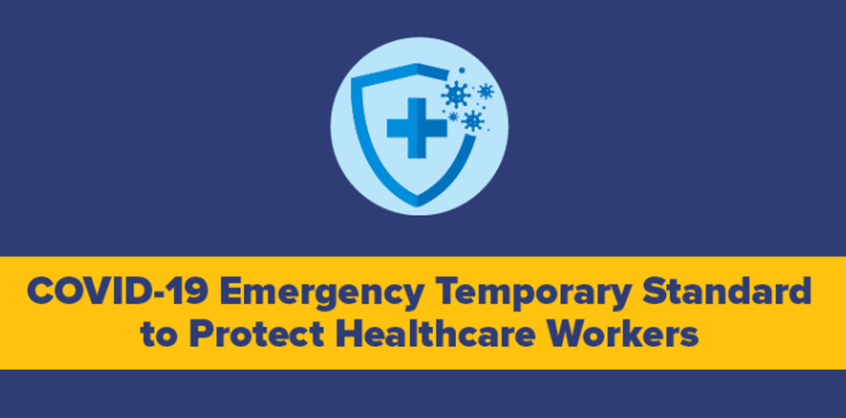 On September 9th, President Biden issued a new plan, Path out of the Pandemic, which includes a six-pronged, comprehensive national strategy to combat the surge of COVID-19 variants, with the primary goal of vaccinating the unvaccinated. One prong of the plan would entail OSHA issuing an Emergency Temporary Standard (ETS) that will require all employers with 100+ employees to ensure their workforce is fully vaccinated or require any workers who remain unvaccinated to produce a negative test result on at least a weekly basis before coming to work. OSHA is currently developing this second ETS and the Agency does not have to follow the Administrative Procedure Act, meaning there is not an opportunity for a formal public notice-and-comment period.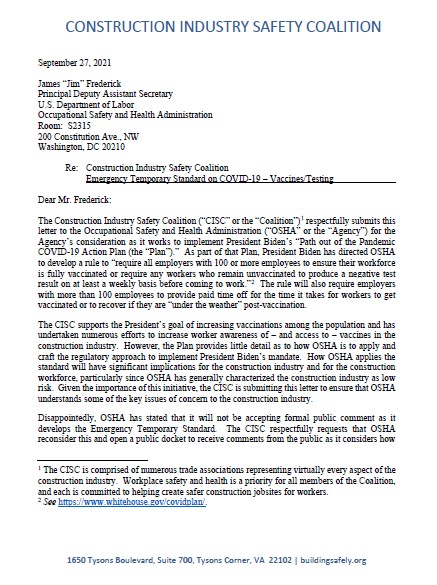 The Construction Industry Safety Coalition (CISC), of which the National Framers Council is a signatory member, believes it's very important for the construction industry to engage on this issue quickly, like they did with the first COVID ETS. Therefore, CISC prepared the letter linked below to James Frederick, OSHA Deputy Assistant Secretary, that highlights the CISC COVID-19 prevention efforts to date, states the construction industry is low-risk for COVID-19, and raises issues of concern, including Workforce Shortages, Employer and Employee Obligations for Vaccinations and Testing, Paperwork Burdens, Recordability of Adverse Reactions to the COVID-19 Vaccine, Cost of Paid Time Off for Vaccinations and Adverse Reactions, and Availability of Testing Kits.
The NFC has signed on to this letter and will continue to monitor the development of this second ETS closely. Currently, it is estimated this ETS will be issued within the next six to eight weeks.