Contractor Faces $122K in Fines for Fall from Elevated Scaffold
Originally Published by: OSHA — July 6, 2022
SBCA appreciates your input; please email us if you have any comments or corrections to this article.
One worker fell about 65 feet from an improperly elevated scaffold, suffering serious injuries, and a second worker avoided injury at a Denver construction site after three contractors on the job ignored a manufacturer's safety recommendation not to use their climbing scaffold atop a lifting device, a federal workplace safety investigation has found.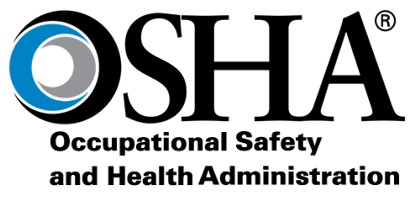 Investigators with the U.S. Department of Labor's Occupational Safety and Health Administration determined that the employees of Native Sun Materials Inc. of Colorado Springs were constructing a concrete elevator and stairway core for a 44-unit residential building on Dec. 7, 2021, at the time of the incident. They also learned that the project's general contractor – R.G. Brinkmann Co. of Aurora ­– permitted the workers to access and ride a climbing scaffold as the crane hoisted the scaffold system upwards. During the lifting process, the scaffold system shifted and inverted causing one worker to fall and suffer severe leg, back and head injuries. His co-worker, whose fall arrest gear left him dangling from the scaffold, was rescued and suffered minor injuries.
OSHA found the three contractors – Native Sun Materials Inc., R.G. Brinkmann Co. and the crane operator, B&C Steel Inc. of Denver ­– each contributed to the conditions that exposed the workers to fall and struck-by hazards. OSHA also learned the climbing scaffold manufacturer's guidelines recommended not using the system with a lift.
"To use equipment to hoist workers to elevations, an employer must demonstrate that conventional means of reaching the work area are impossible or more hazardous," explained OSHA Area Director Amanda Kupper in Denver. "This employer's failure to follow that requirement caused a worker to suffer life-changing injuries and another to be forever reminded of this tragedy."
As a result of its investigation, OSHA issued the following citations:
The Bureau of Labor Statistics reports that 351 of the 1,008 construction workers who died on the job in 2020 were victims of falls from elevation.
Based in Colorado Springs, Native Sun Materials Inc. provides commercial, civil and residential construction services.
Headquartered in Chesterfield, Missouri, Brinkmann Constructors consists of four companies operating as R.G. Brinkmann in Aurora; Overland Park, Kansas; and Glen Allen, Virginia.
B&C Steel Inc. provides industrial, structural and miscellaneous steel erection and fabrication in the Rocky Mountain region. The company also offers custom crane rental services, certified operators, accredited riggers, certified welders and professional services.
The three companies have 15 business days from receipt of citations and penalties to comply, request an informal conference with OSHA's area director, or contest the findings before the independent Occupational Safety and Health Review Commission.
Learn about the three simple steps to prevent falls.