Could This Davis-Bacon Change Hurt Component Manufacturing?
Originally Published by: SBCA Magazine — May 3, 2022
SBCA appreciates your input; please email us if you have any comments or corrections to this article.
The U.S. Department of Labor (DOL) has proposed new labor rules that would dramatically change long-existing "prevailing wage" standards for federal construction projects. SBCA represented the component manufacturing industry at a virtual roundtable on April 25, hosted by the Small Business Administration, and agreed with several of the potential harms this rule may create.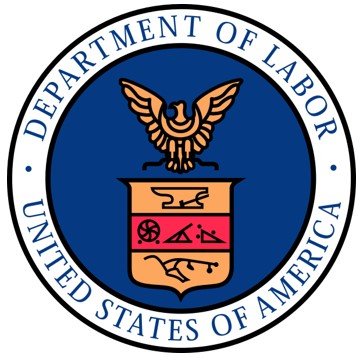 In March, DOL published a proposed rule to amend regulations associated with the Davis-Bacon and Related Acts (DBRA). Specifically, the rule would change the definition of "prevailing wage" by returning to the original methodology used to determine Davis-Bacon wage rates, which is referred to as the "three-step process."
The Davis-Bacon Act is not new, it was ratified in 1931 to require federal government construction contractors on applicable public buildings and works to pay the prevailing wage to laborers. During the Reagan administration, calculations of the prevailing wage were updated. DOL's proposal reverses many of these changes, taking the law backward.
Any component manufacturers or framing contractors supplying multifamily developers who build federally-funded, low-income housing will likely be significantly affected. Currently, payment of prevailing wages to workers applies only to performing duties at the "site of the work." Under this rule change, DOL is seeking to expand the definition of site of the work to include sites that have been excluded under the current regulations. Among others, these would include off-site construction of "significant portions" of a building or work, which would likely include component manufacturers.
It should also be noted that DOL wants to expand the DBA coverage of truck drivers, including drivers dropping off materials from material suppliers who were not previously covered under the DBA.
At the roundtable hosted by the Small Business Administration's Office of Advocacy, it was noted that many subcontractors do not accept work on DBRA contracts due to the paperwork and compliance requirements, and the proposed DOL rule change would only make the situation worse. It is likely these changes will artificially inflate construction costs at a time when affordable housing is a significant issue.
The deadline for comments on the proposed rulemaking is May 17. If you are a component manufacturer or framing contractor who provides product or services to DBRA-qualifying projects and believe this rule change may negatively impact your business, SBCA would like to hear from you. SBCA is considering submitting public comments, but needs quantitative examples from member companies on how it will impact our industry.